Blogs are an essential element of the digital marketing mix as each post drives traffic to your website. It's relatively easy to set a blog up and build a following but it takes time to ensure it receives regular traffic.
Successful blogs deliver quality content on a regular basis, which means they're crawled more often by Google with the opportunity to generate potential leads higher. We take a look at what you can do to maximise your visibility and drive more traffic to your blog.
Write useful content your target audience will share
Your target audience can make a huge difference to the popularity of your posts. So do consider what kind of content is relevant to them and how you can make your posts more shareable. Evergreen content like "how to" guides, tips or education based posts are often popular choices although they're not for everyone.
Content should be a key part of any digital marketing strategy. Having an editorial plan in place will result in greater consistency, whether posts are focused on a specific theme, topic or style for example. Google Analytics is, of course, essential to finding out where your visitors are from, their demographic profile and what kind of content is most popular among other things.
Make your content SEO friendly
There are a number of ways you can ensure your blog is SEO friendly starting with how it's structured, what headings you use and which signal words are included. You should always optimise the length of your posts so they're over 300 words and make sure you link to previous content where relevant.
Your featured keyword, which will help people find you, should appear in your post heading, title, URL, content and meta description. Consider what terms and phrases your target audience might type into Google when looking for the information they require. This will help you identify the best keywords to use. Research can also be conducted using tools like the Google Ads Keyword Planner.
Reference your own content regularly
Readers appreciate blog posts with useful links so you should reference relevant content where appropriate, whether it's a post of your own or someone else's.  Links to relevant content are well received if they're in context and provide value. They should never link to top-level web pages and any anchor text must be natural.
It might be worth creating a list of internal content for the purpose of blogging. If you haven't already catalogued your own site's content, consider an SEO audit or a website audit where a crawl will identify all your assets.
Let us know if you need a full website crawl, we can offer this as a standalone service or as part of a free website audit including performance, security, SEO and mobile-friendliness
Use social media to share posts and boost traffic
Leveraging your most effective social media channels is a fundamental way to boost traffic to your blog. Curating others' content is great for encouraging people to share your content and interact. As well as the major social networking sites, consider social community sites such as StumbleUpon, Reddit or Pinterest as well. You will need to add value to these sites to get the return but the same applies to any social network. You get out what you put in.
Find influencers and join the conversation
Do you know who your influencers are? If not, you can easily create a Twitter list for example with the most relevant so you can start to build relationships. Joining relevant communities and Twitter chats is a great way to find new topics for discussion too. You should also research which hashtags are most appropriate to your industry. Including relevant @mentions in social media posts will also help increase your reach and visibility.
---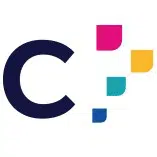 These are just a few ideas to get you thinking about how you can drive traffic to your blog.
For further information, contact our Digital Marketing Manager, Paul Mackenzie Ross, at Berkshire, Hampshire, and Surrey Digital Agency Clever Marketing on 01276 402 381 or get in touch via our contact form.