Increase your brands exposure with programmatic
Perfect placements for your online advertising
Programmatic advertising is the automated buying and selling of digital ad space. Many years ago, we used to have to forge a direct relationship with publishers, the owners of ad space on websites. Now, with programmatic, we can rely on automated systems to place our ads in publishers' sites. 
By creating ads and placing them within an ad exchange, we can set up the systems to distribute them to website that have inventory, or placements for your ads.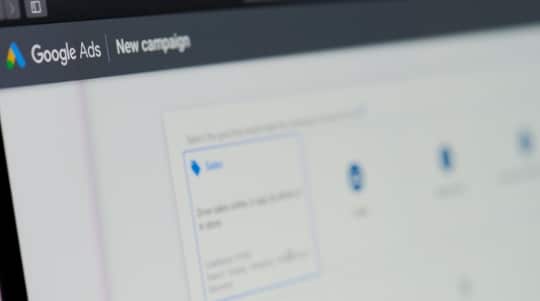 Generate high quality leads

Drive targeted traffic to your site

Reach your target audiences
Our paid media services include all the major advertising channels including search engines and social media.
Create a winning Google Ads  strategy and stay ahead of the competition.
Find out more about how Mircosoft Ads can help your business.
Intelligent ads across all the major social media platforms.
Eye-catching ads to capture the attention of your target audience.
Programmatic Services include:
"We started using Clever Marketing in June 2018, after being let down by other digital agencies. Clever Marketing recommended we made changes to our website to help with the User eXperience (UX). They also optimised our website for better SEO. They now manage our digital marketing, both SEO and PPC campaigns. I am pleased to say we have had more enquiries than ever before. I would without hesitation recommend Clever Marketing. Speak to Brian Woodcock the MD"
" Clever Marketing has been working with us since November last year, not only have they helped fix issues with our existing website, which has significantly improved our SEO presence in Google. They have also started managing our Pay Per Click advertising and we are already seeing positive results and an increase in leads from these targeted campaigns. I would have no hesitation in recommending Brian Woodcock and his digital team. "
Why Programmatic Advertising?
Programmatic allows advertisers to place their ads on inventory of a wide range of websites and devices. Once your ad agency, Clever Marketing, have created your ads, we then place them in the ad exchange and set your bids. 
Using the programmatic platform, we can then select the audiences you wish to place your message in front of and choose from a wide range of placements. Usually, we can place your ads in remnant inventory, however, the distribution of your ads can be to a huge audience depending on your product or service. 
See your options with programmatic advertising, call Clever Marketing on 01276 534 680  and speak with one of our digital marketing team experts. 
Get started with a free SEO consultation
Speak with our team of in-house experts to see how you can get started today.