Mobile SEO Services, Hampshire, Surrey & Berkshire
Mobile Search Engine Optimisation (SEO) ensures your website performs perfectly on mobile devices.
Whilst websites often perform best on desktop machines, where they are often first conceived and built, search engines, like Google, look at how well your site performs on mobile. 
Our mobile SEO services make sure that your valuable audience can see and interact with your website on mobile phones and tablets too.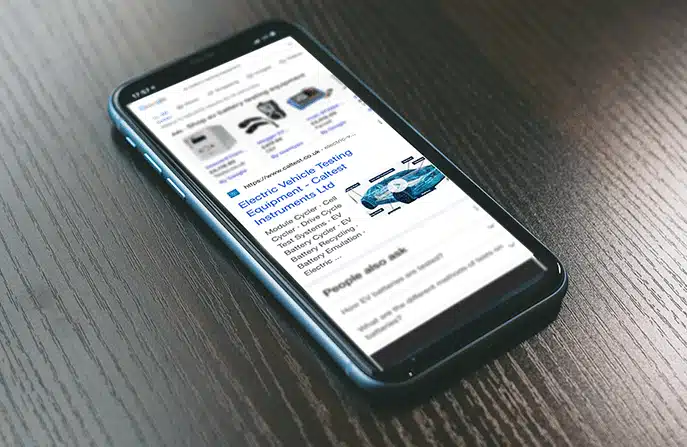 Increased visibility with mobile audiences

Improved desktop performance
Read more about the types of services we offer to improve your SEO.
Create a winning SEO strategy and stay ahead of the competition.
Find out more about how Local SEO can help your business
Give your website that extra edge with specialist skills for technical SEO.
Keyword research is fundamental to the success of your SEO strategy.
" We have been working with Clever for almost a year now, to drive SEO and to provide new digital collateral. As part of that process, we undertook a project to completely review our digital marketing needs and create a new website that would deliver improved customer experience and strengthen our brand in the marketplace. The advice and development support has been excellent, the team are always responsive and have delivered a large-scale project to budget and within agreed timeframes. We are very excited to be working with the team at Clever to further develop our digital tools to better inform and serve our customers. "
" Harry and the team have been a pleasure to work with. Consistently went above and beyond to deliver excellent content, particularly on a project involving two animated videos. The team did an outstanding job on our website redesign and we felt they were committed to helping grow our brand and online presence. Would definitely work with CM again in future. "
The benefits of mobile specific SEO
Google operates a "mobile first" policy meaning that it is imperative that you design and build your website to perform as swiftly and efficiently as possible. Loading times are a ranking signal to the search engines, as is the experience of a user when they reach your page. So create mobile-friendly experiences and your organic search rankings will benefit. 
If you have already built and launched your website, then we can still work on it to improve its performance in mobile search. We can optimise your server, your Content Management System (CMS), image file sizes and the number of scripts you load.  
Call Clever Marketing on 01276 534 680 to discuss your website performance on mobile and we will find ways to improve your mobile SEO. 
Get started with a free SEO consultation
Speak with our team of in-house experts to see how you can get started today.