SEO Services, Hampshire, Surrey & Berkshire
Keyword research is the bedrock of SEO.
Starting with excellence is the basis of a solid SEO strategy, so it pays well to conduct intelligent, in-depth keyword research before embarking upon your SEO project.  
Keyword research should align with the overall business plan and wider marketing strategy, considering user personas and understanding user intent as appropriate. 
Thoroughness, rigour, deep expertise and experience are the hallmarks of a clever marketing strategy.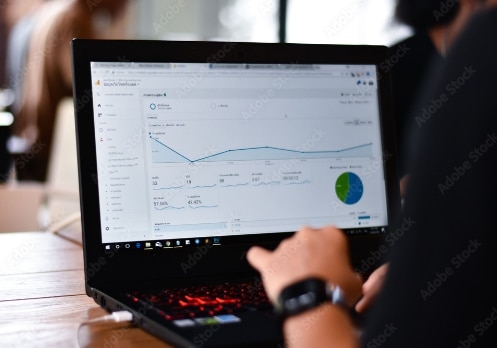 Keyword discovery for more clicks

User intent analysis and matching

Keyword strategy to match your audience
Read more about the types of services we offer to improve your SEO.
Create a winning SEO strategy and stay ahead of the competition.
Find out more about how Local SEO can help your business
Ensure your website is optimised across all devices.
Give your website that extra edge with specialist skills for technical SEO.
Your SEO keyword strategy will include:
"We have been working with Clever for almost a year now, to drive SEO and to provide new digital collateral. As part of that process, we undertook a project to completely review our digital marketing needs and create a new website that would deliver improved customer experience and strengthen our brand in the marketplace. The advice and development support has been excellent, the team are always responsive and have delivered a large-scale project to budget and within agreed timeframes. We are very excited to be working with the team at Clever to further develop our digital tools to better inform and serve our customers."
"Harry and the team have been a pleasure to work with. Consistently went above and beyond to deliver excellent content, particularly on a project involving two animated videos. The team did an outstanding job on our website redesign and we felt they were committed to helping grow our brand and online presence. Would definitely work with CM again in future."
Keyword research can appear to be very simple, selecting a few key terms that reflect your business' products and services. However, professional keyword research involves deep analysis and a profound understanding of keyword data.
By working to understand your business goals and aligning with your broader marketing strategy, Clever Marketing will discover and recommend the most relevant keywords. By further tapping into the profiles of your ideal demographics, we match the user intent of searchers to the personas of those who buy your products and services. 
Using our deep experience in true keyword research, we develop keyword clusters and content strategies to help you create the best experience for your audience, including helping you with your topical authority. Surfacing the most relevant keywords to align with search intent, understanding both what users are looking for and, most importantly, why, is crucial to your organic success.  
Call Clever Marketing on 01276 402 381 to discuss your keyword research requirements. We are experts in deep keyword analysis and matching terms with your users' intent. 
Get started with a free SEO consultation
Speak with our team of in-house experts to see how you can get started today.