Website Audits – piece of cake, right?
All you have to do is visit Hubspot or WebsiteOptimization.com etc. or any one of the many numbers of websites offering a free website audit. You enter your web address, press a button and you've got a fully-fledged, audit of your website, detailing all the things you need to do to fix it. For free.
Nope. Not quite.
They're all good, these free website audit tools. They look at performance, mobile-friendliness, speed, SEO and security… But when you submit the URL of your business' website you get an automated audit… and it's not all there, we know.
Now that's fine, nobody's perfect, no tool is perfect. After all, these automated audits are like Swiss Army knives – they have a lot of things to do and some obscure things too. And if it's not 100% then that's OK.
But when you rely purely on the results of an automated audit to give you everything a webmaster needs in order to be able to optimise a website, then you're not getting the full picture.
Let's look at a couple of simple things an automated audit will not pick up…
XML Sitemaps
Take XML sitemaps for instance, they are essential for any website. Just as the HTML sitemap is a page for users to glance at your site structure, so the XML sitemap is submitted to the search engines. It is the defacto, full-fat map of your site. The search engines crawl and index your site based on what they read in the XML sitemap, so these files are crucial to a website's digital health and performance.
One tool that we used managed to crawl the website address we input before spitting out the response that we had no XML sitemap.
Incorrect.
Why? Because the well-respected top-ten website audit tool is programmed to find the sitemap at /sitemap.xml
However, with the website being in WordPress the Yoast SEO Plugin for WordPress likes to use /sitemap_index.xml and then include all the other aspects of your website as "child" sitemaps. The website audit tool didn't identify this and thus failed this aspect of the audit.
It's only experienced website design agencies, like Clever Marketing in Hampshire, who have years of experience in web design & development and can spot this straight away when we audit your website correctly.
Website Security
Another automated website audit we ran showed that security was lacking. Why? Because there was no Secure Certificate and the site was not showing up HTTPS at the start of its URL.
Now an SSL cert is really important to securing a website but it is only the start of website security options. We had the login details for the website and were able to see that there was security plugin installed and activated. This plugin performed a number of best practices for securing a website beyond just SSL.
An automated web audit cannot tell if you've taken such security measures to protect your website such as blocking repeated login attempts, guard against brute force logins, 404 probing, script injections etc. Only a website developer, digital marketer or digital agency with those login details, experience and insights can spot whether you've taken those precautions or not. And if you haven't, then we can make sure that you have those extra layers of security for your website.
Summary
These are just a couple of very simple examples of what an automated website audit wont pick up on. And these are just some of the very basic aspects that are vital to your website's health. There are plenty of other examples too; such as when an automated audit suggests you minify your JavaScript and CSS when you already are, etc.
What this means is that a Clever Marketing agency like ours is best placed to conduct a proper website audit. Additionally, we have access to some tools that are more cost-effective when you conduct your website audit through us. We check for broken links, missing meta descriptions etc. We provide a full featured audit and will fix all the things that will make your website great again.
We can also conduct SEO audits too.
How Much Does a Website Audit Cost?
If you do it yourself, your website audit can be "free". However, as a top Hampshire SEO agency, we understand that it's the analysis of the audit results and taking the appropriate actions that takes the time and indirectly costs your business money! So give us a call and, depending on the scale and depth of the audit you wish for us to conduct, we'll do all that "heavy lifting" for you and provide you with a fair price for our consultancy.
---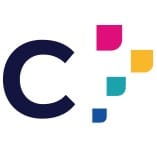 Call us if your website needs to be faster, more secure.
Tell us if your website needs more visibility in the search engines.
Let us know if your landing pages need to be converting more. With offices in Berkshire, Surrey and Hampshire, SEO, PPC and lead generation are our thing. We're on 01276 402 381 or you can reach us via our contact form.