PPC for Bing Search Results
Microsoft Ads are an excellent alternative to complement Google Ads.
Microsoft Advertising (Formerly Bing Ads) is a Pay Per Click (PPC) advertising system. Just like Google Ads and other PPC platforms, you bid on how much you are willing to pay for a user to click on your result.
Microsoft Ads appear across the Microsoft Search Network, including Bing, MSN, Yahoo and partner sites, Windows, Office and third-party platforms and partnerships.
Call our Microsoft Ads Agency to discuss your PPC needs.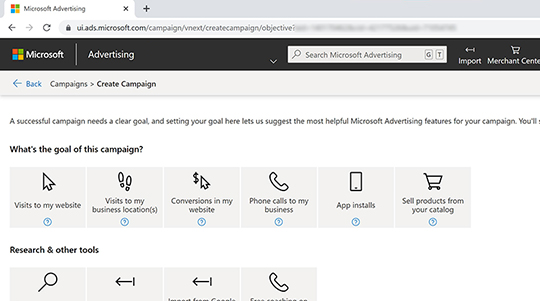 Get more calls to your business

Boost website visitors and sales

Measurable results, better ROI
Our paid media services include all the major advertising channels including search engines and social media.
Microsoft Ads Services include:
"We started using Clever Marketing in June 2018, after being let down by other digital agencies. Clever Marketing recommended we made changes to our website to help with the User eXperience (UX). They also optimised our website for better SEO. They now manage our digital marketing, both SEO and PPC campaigns. I am pleased to say we have had more enquiries than ever before. I would without hesitation recommend Clever Marketing. Speak to Brian Woodcock the MD"
" Clever Marketing has been working with us since November last year, not only have they helped fix issues with our existing website, which has significantly improved our SEO presence in Google. They have also started managing our Pay Per Click advertising and we are already seeing positive results and an increase in leads from these targeted campaigns. I would have no hesitation in recommending Brian Woodcock and his digital team. "
Microsoft Ads run through the Bing search platform and network and are an excellent alternative and complement to Google Ads. You can even import existing Google PPC campaigns directly into your Microsoft Ads platform.
Whilst audiences and volumes in Bing may be smaller, as Google is the dominant search engine, Microsoft (Bing) Ads offer unique, additional opportunities.
Audiences that use Bing are often more technically proficient and discerning, so campaigns through the Microsoft Network may be more suited to businesses in certain verticals. Additionally, some global businesses operate a "walled garden" policy, offering only Bing search within their organisations, so some types of audiences may be better pre-qualified.
As a Microsoft Ads Agency based near London, we have great expertise on Bing Ads management. Our fully certified team will help you maximise your ROI:
Less Competition
With less competitors advertising on Bing Ads, your business will stand out.
Additional Reach
Bing Ads is a good complement for other digital channels to increase your reach.
Flexible Budget
One of the most significant advantages of Bing PPC management is the budget flexibility, being able to adjust your ad spend by hour.
Local or Global
On Bing Ads campaigns we will target small areas or a whole country or even a continent to put your brand in front of your buyer personas.
Microsoft Ads are the first choice for many of our clients, so if you'd like to leverage our Microsoft Ads expertise, call Clever Marketing on 01276 402 381 now.
Get started with a free SEO consultation
Speak with our team of in-house experts to see how you can get started today.