Get discovered online with Google Ads
Google Ads is the gold standard of Pay-Per-Click (PPC) systems.
Originally launched as Google AdWords in 2000, Google Ads was the first large-scale pay-per-click platform. Starting primarily as text adverts, businesses can now run campaigns for display ads, videos, shopping ads and even app ads. 
Google Ads are hugely effective and especially useful when you're competing organically against bigger brands with deeper pockets. By bidding on certain keyword terms, you can rank ahead of the competition, especially for new businesses and products. 
Set a budget and see your paid listings appear ahead of organic search results. With expert management and controlled budgeting, PPC ads are a cost-effective aspect of any digital marketing campaign.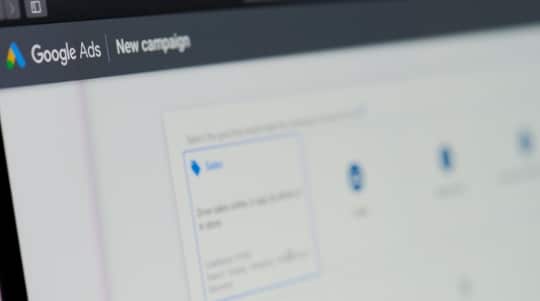 Increase visibility on major platforms

Generate high quality leads

Drive targeted traffic to your site

Deliver better ROI on your spend
Our paid media services include all the major advertising channels including search engines and social media.
Find out more about how Mircosoft Ads can help your business.
Intelligent ads across all the major social media platforms.
Eye-catching ads to capture the attention of your target audience.
Programmatic ads to capture the right audience, in the right place at the right time.
Google Ads Services include:
"We started using Clever Marketing in June 2018, after being let down by other digital agencies. Clever Marketing recommended we made changes to our website to help with the User eXperience (UX). They also optimised our website for better SEO. They now manage our digital marketing, both SEO and PPC campaigns. I am pleased to say we have had more enquiries than ever before. I would without hesitation recommend Clever Marketing. Speak to Brian Woodcock the MD"
" Clever Marketing has been working with us since November last year, not only have they helped fix issues with our existing website, which has significantly improved our SEO presence in Google. They have also started managing our Pay Per Click advertising and we are already seeing positive results and an increase in leads from these targeted campaigns. I would have no hesitation in recommending Brian Woodcock and his digital team. "
At Clever Marketing we manage unrivalled campaigns combining Google Ads, Bing Ads, YouTube Ads, Google Shopping Ads, Paid Social and other PPC platforms for our extensive list of customers to deliver results:
Lead Generation
Clever Marketing combine Google Ads and other technologies to generate more leads for your business.
Remarketing Ads
Make more of your website traffic by showing adverts to people who have previously visited your website.
Brand Awareness
Google Ads offers unparalleled reach for growing your brand awareness.
Ecommerce Ads
Paid ads can boost your ecommerce visibility to users looking for your products.
Google Ads is the number one ad platform in search, with options to run text-only messages, visually appealing display ads and videos. 
Using the Google Ads platform, you can choose the keywords you want to appear for, set your bids, manage your budget and see your ads appear above the organic search listings. 
With careful and expert PPC management, you can target your ads to specific audience types and adjust your campaigns. The data in Google Ads allows you to see the effectiveness of individual keywords, ads and campaigns, so you can make informed decisions on which campaigns are working and where you can make improvements.  
For nearly twenty years now, our team have been managing Google Ads, so to secure their wisdom and knowledge, call Clever marketing on 01276 534 680 and chat with the PPC team about your next project. 
Get started with a free SEO consultation
Speak with our team of in-house experts to see how you can get started today.