Capture interest with engaging display ads
Stand out in search with Display Ads
In Pay Per Click (PPC) advertising, display ads play an important part in increasing brand awareness, engaging with audiences, driving traffic and generating sales.
Visually engaging, display ads can reach huge audiences. Beyond static images, they can also include video to further captivate your viewers, adding even more value to your brand, products and services.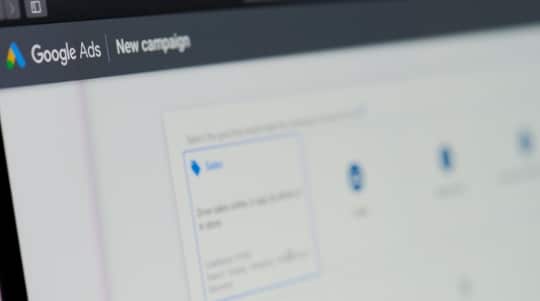 Vast reach - get seen by millions

Generate more impressions

Generate improved engagement
Our paid media services include all the major advertising channels including search engines and social media.
Create a winning Google Ads  strategy and stay ahead of the competition.
Find out more about how Mircosoft Ads can help your business.
Ensure your website is optimised  across all devices.
Programmatic ads to capture the right audience, in the right place at the right time.
Our Display Ad Services include:
"We started using Clever Marketing in June 2018, after being let down by other digital agencies. Clever Marketing recommended we made changes to our website to help with the User eXperience (UX). They also optimised our website for better SEO. They now manage our digital marketing, both SEO and PPC campaigns. I am pleased to say we have had more enquiries than ever before. I would without hesitation recommend Clever Marketing. Speak to Brian Woodcock the MD"
"Clever Marketing has been working with us since November last year, not only have they helped fix issues with our existing website, which has significantly improved our SEO presence in Google. They have also started managing our Pay Per Click advertising and we are already seeing positive results and an increase in leads from these targeted campaigns. I would have no hesitation in recommending Brian Woodcock and his digital team."
Display ads are a fantastic upgrade from text-only search ads. Whilst search ads are extremely effective, display ad campaigns can be even more so. 
In addition to great graphic design and typography, display ads also cover the use of video, so if your business needs greater exposure and engagement, you can animate your ads for a more captivating cinematic approach. 
Beyond traditional image-based ads, responsive display ads are a recent development, meaning that machine learning algorithms can assemble display ads from the components you provide. 
If you're looking to add another dimension to your digital marketing campaign, display ads are an excellent addition to your marketing mix. Alongside SEO, PPC and paid social, activity based on display ads is essential for more visual brands.  
For the very best expertise in display ad management, speak with Clever Marketing. Call us on 01276 402 381 and discuss your next campaign with our highly talented team. 
How can display ads help your business?
Display Ads for Remarketing
Turn lost prospects into customers with display remarketing ads.

Video Display Ads
Catch customers' eyes when they spend more time with video display ads

Display Ads for Brand Recognition
Display ad networks are some of the most useful and productive forms of advertising in the world.
Frequently Asked Questions
Get started with a free SEO consultation
Speak with our team of in-house experts to see how you can get started today.