Get discovered online through Search Engine Optimisation
Give your website greater visibility, attracting relevant traffic and more leads.
Search Engine Optimisation (SEO) is the practice of fine tuning your website to increase visibility in the search engines. Your products, your services and your brand will all gain greater awareness, resulting in more relevant traffic, quality leads and improved sales. 
Working with a successful digital agency, by developing, and deploying a solid SEO strategy you will improve your website's performance in the search engine results pages (SERPs) 
With Clever Marketing's unique and comprehensive approach, your SEO will benefit from broader expertise as we bring the art and science of content, PPC (Pay Per Click) and social media to influence and boost your organic search performance.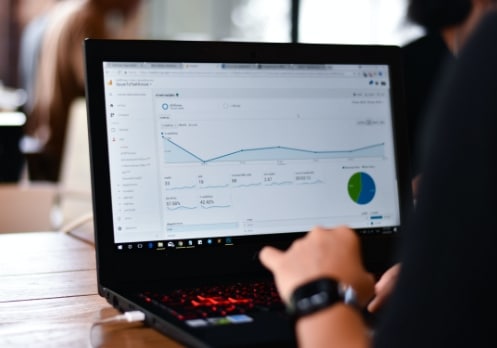 Boost your search visibility

Scalable as your business grows
Read more about the types of services we offer to improve your SEO.
Find out more about how Local SEO can help your business
Ensure your website is optimised across all devices.
Give your website that extra edge with specialist skills for technical SEO.
Keyword research is fundamental to the success of your SEO strategy.
Your SEO strategy will include:
" We have been working with Clever for almost a year now, to drive SEO and to provide new digital collateral. As part of that process, we undertook a project to completely review our digital marketing needs and create a new website that would deliver improved customer experience and strengthen our brand in the marketplace. The advice and development support has been excellent, the team are always responsive and have delivered a large-scale project to budget and within agreed timeframes. We are very excited to be working with the team at Clever to further develop our digital tools to better inform and serve our customers. "
" Harry and the team have been a pleasure to work with. Consistently went above and beyond to deliver excellent content, particularly on a project involving two animated videos. The team did an outstanding job on our website redesign and we felt they were committed to helping grow our brand and online presence. Would definitely work with CM again in future. "
The Benefits of a Solid SEO Strategy
A truly effective SEO strategy is about more than choosing keywords and optimising your content. Clever Marketing take the time and effort to genuinely understand your business, aligning with both your core commercial goals and your sales and marketing function, to deliver clear and powerful results.
We combine the specialist talents of our data analysts, researchers, marketers, and technical masters, to formulate a credible strategy that will deliver your objectives. Our experts' disciplines combine to form a benefit that is greater than the sum of its parts.
With Clever Marketing your SEO strategy will bring fresh visitors to a recently launched brand or open up an existing website to a new and wider audience.
We analyse all the data and report on your success, matching your results with realistic Key Performance Indicators (KPIs) and delivering a significant Return on Investment (ROI).
 Formulate your SEO strategy with Clever Marketing; call us on 01276 402 381 to discuss your next organic search project.
Get started with a free SEO consultation
Speak with our team of in-house experts to see how you can get started today.