Pay Per Click (PPC) advertising is all about buying visits for your website, rather than gaining visitors organically. So it's essential you have a good PPC Manager or digital marketing agency partner. After all, everyone wants to be rewarded by search engines for devising great PPC campaigns that are relevant, targeted and effective.
To ensure lead generation it's fundamental you have a good PPC Manager. But what kind of traits should you be looking for?
Business understanding
Whether you have a PPC Manager in-house or you're using a digital marketing agency like Clever Marketing, both must have a good grasp of your business. Not just the products or services you provide but how the business makes money and what the value of each lead is.
Proactive approach
Your PPC Manager should always advise on which strategy will generate the results you require. It's not just about the tactical activity. Good PPC Managers really focus on your business and seek out those opportunities for you. This doesn't just mean the leads and revenue that was generated yesterday but understanding wins and the losses as well as making necessary adjustments. A proactive PPC Manager will also test your accounts more often and be on top of the results so you can gain a competitive advantage.
Always on the ball
You want your PPC Manager to be continually asking questions about the results of a campaign, spot any consistencies and verify your budget is on track. This is in addition to checking the top spenders, verifying ad positions and following channel performance. New campaigns, ad groups and keywords need to be watched carefully too so that any amends can be made swiftly.
Calm under pressure
A good PPC Manager will always be testing and willing to take risks. It's a great way to stay ahead of the curve. They should be calm under pressure too. If something is not working, they must be able to find the source of the problem and get it back on track. Good communications skills are essential to ensure all relevant parties are kept fully up to date.
Results-driven
A good PPC Manager will review your PPC account regularly. Frequent monitoring is the most effective way to ensure your paid campaign's a success. Review your accounts weekly and more frequently for new campaigns. It takes time to filter out the irrelevant searches so this is especially important.
Data is a key part of paid search with conversion rates, analysis, landing pages and ads all providing essential information. A good PPC Manager or PPC management agency will discuss conversions, margins and return on ad spend (ROAS) with you so you can get the best return on investment.
We have expertise in Google Ads and Bing Ads as well as Facebook advertising and LinkedIn paid media (Paid social).
---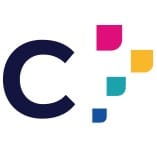 Do you want help with your Pay Per Click Campaigns? Does your business require additional support with paid search? Need a new PPC Manager to manage your PPC campaigns?
Hampshire-based digital agency Clever Marketing can act as an extension of your business, becoming your very own marketing department. Contact our Digital Marketing Manager on 01276 402 381 or complete our easy contact form.