Creative, eye-catching design to engage and inspire
Bring your brand to life and connect with your target audiences
We understand that making your brand stand out against the competition, whilst still delivering clear and impactful messaging, can be a challenge. Clever Marketing's foundations have been built on engaging design. Whether across print, digital or both, we can help you to stand out from the crowd, engage and inspire your audiences.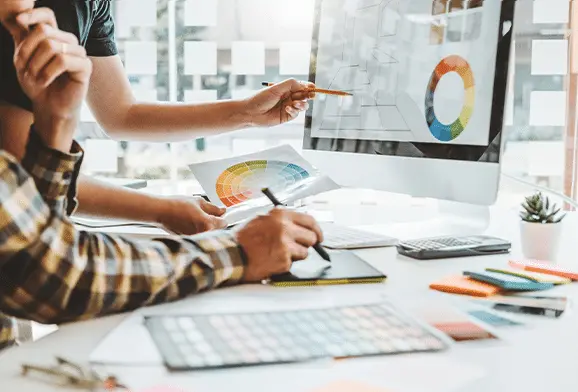 Our design services include:
From print through to digital design, our creative is designed to work across a variety of channels, helping you to create a consistent and engaging customer journey.
Brand design to help your business stand out and connect with your audiences.
Interactive digital design to bring your campaigns to life.
Creative print design that helps you stand out from your competitors.
Deliver beautifully crafted publications with our typesetting service.
Vastly improved UX through design
Website redesign for AgiLab digital laboratory systems
A new website for Adveco heating systems
A new brand design for City Defend encryption security
PPC campaign for Content+Cloud
Powering up the ranks in SEO for Caltest Instruments
Using analytics and an array of touchpoints to provide real data-driven insights, we take away the guesswork and deliver results that really matter.
We take the time to really understand your business, aligning marketing objectives with business goals to form a long-term digital strategy and create a lasting strategic partnership – as you grow, we grow.
CMUK use technology to deliver the most effective digital marketing. Our uniquely intelligent approach ensures that you are delivering the right message, in the right place, at the right time, to the right audience.
Our in-house team of experienced, creative experts can help you bring your vision to life. Get in touch today and find out how we can help.