Autumn's here already, which means it's probably time to decide how next year's budget is going to be spent.
How much you attribute to your online marketing will likely affect the growth and success of your digital channel in 2015. But having a powerful website is not only about reflecting your brand, but about positioning yourself as an innovative player in the digital space. When you combine intuitive user experience with this innovation, you become the one to beat.
So how can you make sure your website is up to the task? Here we outline the top ten trends we predict will make you sit up and take notice in 2015.
Responsive Design
Responsive design will not be so much a surfacing trend in 2015, but a proliferating one. Designing websites responsively – that is, designing a site that automatically resizes to an aesthetically pleasing interface regardless of the device being used – has cemented itself as the new standard in web design.
The rapid increase of internet usage on mobiles and tablets, particularly in the B2C market, has rendered this trend essential. Those who don't step up to the plate will start to look dated next year, and quickly. We predict that responsive design will continue to change and adapt as new technology comes to the fore.
Ghost Buttons
The enigmatically named "ghost buttons" – also described as "naked" or "hollow" – are transparent buttons displaying calls to action (CTAs). They commonly feature a very fine outline, and their transparency allows the background image to show through. Effective examples of ghost buttons belong to digital agency Union Room and retailer 20 Jeans among many others.
The release of iOS7 last year contributed to the growth of this minimalistic trend, and they have many advantages when used correctly. Ghost buttons blend seamlessly into the composition of a page, resulting in a finish that is both elegant and subtle. Best suited to simple designs with large photo backgrounds, they also contribute to your page's overall structure. And they are certainly less intrusive than a big red button saying "BOOK NOW".
A small word of warning on ghost buttons: use them wisely. These spectres are slippery and will easily get lost in your background if you don't take care over positioning.
Flat Design
Flat design, originally inspired by Windows 8, has proved its staying power this year.
In 2015, flat design will most likely begin to morph into material design; a development recently unveiled by Google. Material design features delicate layering and use of gradients to produce a subtle 3D effect, whilst still retaining the sleek benefits of flat design.
As Google's own product, you can be sure material design will be around for some time, but it remains to be seen what direction this will take in 2015.
Typography
Picking the right font can split the hair between a sleek site and an outdated one. For this reason, typography will continue to dominate in 2015.
Beautiful fonts and typefaces will become a staple for all brands looking to give their website serious standout. Whereas emphasis on typography used to require a large budget, type kits have become more and more affordable and accessible over recent years.
How can you capitalise on the typography trend in 2015? As desktop screens get larger, designers have more real estate to play with than ever before. Therefore, text is larger to get bigger, bolder and have more breathing room on the page. Variation of font weight should also be used to break the mould and produce a layered effect.
Parallax Scrolling
Long-form, or parallax, scrolling is a user-friendly and attractive form of structuring a web page. By allowing a user to scroll instead of hiding content behind clicks, it mirrors the way we navigate on mobile and works well across a range of different platforms.
Parallax scrolling also makes use of dynamic transitions which appear to make the different elements of your content move and interact with each other, as seen on the Royal British Legion site. This presentation of content is much more striking and involving for a user than a static page.
Large Images and Videos
Large, attention-grabbing images and videos have also become the mainstay of the modern, well-designed website. Like typography, they benefit from the fact that desktops are getting larger, and are also fairly simple to apply and execute. By offering a lot of "wow factor", the trend for large images and videos as backgrounds is set to remain popular throughout 2015.
The success of platforms such as Pinterest and Instagram has meant that we consume visual images more regularly than ever before, and are also becoming accustomed to digesting information and consuming content in this way.
Just be careful not to get too carried away with your imagery. One big, beautiful image will definitely make an impression; but after five or six, your reader is likely to start searching for meaning on your site and if they don't find some useful copy there, you risk losing them.
Tile/Card Design
We predict that the "content card" approach to dynamically pulling content to display on various pages will continue into 2015 and beyond.
Card design aids designers building responsive sites, as it allows modular components to stack attractively on top of each other without requiring too much extra coding. Again, Pinterest has had a part to play in the rapid uptake of this trend, which allows us to view a lot of different pieces and types of content all at once. Card design also allows for organisation and tagging of content, in a way that's intuitive and easy for a user to understand.
Micro-interactions
"Designing with details" is a new way of thinking about website design, and is characterised by micro-interactions. This term refers to small, self-contained instances occurring within a website. They tend to revolve around a single call to action – prompting you to download an e-book, for example, or sign up for email alerts. These interactions are designed to increase user engagement and add a new experience to their visit. For you, they're pretty handy for lead capture.
These tiny scraps of copy, imagery and branding should be carefully crafted to maximise their potential. They can be fairly intrusive, taking them a step away from most other new web design trends, however micro-interactions also provide a playful and dynamic movement to a static website.
Personalisation
Personalisation is the holy grail of digital marketing, and marketing in general. Delivering a targeted, optimised experience for each individual visiting your site can lead to higher engagement rates, return visits and ultimately, sales. Providing content that is genuinely useful for a particular customer makes your site feel more human, increasing their positive feelings around your company in general.
Using cookies to display content based on a user's past browsing history or preferences is not a new concept. However next year, things are set to get even more interesting with content cards, which, as we've already discussed, can be used to show only the most relevant content to a user through tagging and geo-targeting.
Storytelling
The principle of storytelling takes the focus on both imagery and typography one step further, and concentrates on immersive storytelling to really bring a reader on board with your brand.
The term "content marketing" has been buzzing around the digital marketing sphere for a while now, and although its meaning has been diluted over time, its core principle remains: people want stories, not a sales pitch. They want valuable content that is interesting and engaging, so it's time to get innovative about the way you talk about your brand. Companies are achieving this by combining engaging narrative copy with image galleries, standout quotes and video, producing an altogether more tangible, immersive and magazine-style experience online.
For great examples of storytelling, take a look at some of our blog articles such as The Benefits of Working with a Local Design Agency or Identifying Thin Content for SEO Purposes.
---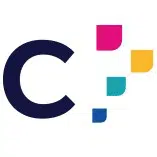 As a digital  agency based in Berkshire, Surrey, and Hampshire, SEO, PPC and social media marketing experts are on hand to help your web design flourish.
If you'd like to speak about which web design trends to follow or need Clever Marketing to implement them for you, give us a call on 01276 402 381 or get in touch via our contact page.