From humble beginnings in 2005, YouTube now sees over 1 billion unique visits each month (Apparently it's now 14.7 billion visits in 2023 – Ed]. Content is uploaded, viewed and shared through YouTube at unprecedented rates, providing significant opportunities for brands.
Much has been made of how companies have got it wrong on this platform by failing to create content that is useful or informative for audiences, but YouTube is being successfully utilised by brands like yours to diversify their content marketing and reach new audiences. Evian, EA games and GoPro are all examples of brands maximising the potential offered by YouTube and reaping the rewards.
Is your brand still holding back from YouTube? Whether you're considering producing video content or working with the new wave of "YouTubers", here are the key merits and strategies for using YouTube in your digital marketing mix…
Engagement, Engagement, Engagement
YouTube allows you to literally talk to your audience, and help them to understand who you are as a brand like never before. This provides the perfect platform for you to introduce, explain and talk about your products or services.
Video tutorials and "how to" content is popular on YouTube because it is practical, interesting and most importantly, useful. As with all of your content, you should be creating it to answer a follower need or question. YouTube is all about your customer, not your product.
Similarly, viewers don't appreciate a relentless sales pitch. The most successful channels on YouTube offer consistent and valuable content that isn't necessarily always directly related to their product, but that supports the identity or personality of the brand. Red Bull, for example, positions its channel as a way to "experience the world of Red Bull like you have never seen it before". It features clips of users participating in a range of adrenaline sports, from mountain biking to sky-diving, to further cement it's exciting and high octane image. Through high engagement, regular posting (they have over 4,000 videos) and user interactivity, they have amassed a huge 3 million subscribers.
Exclusive content is also a great way to drive viewers to your channel, drum up excitement for your brand, and further engage with your audience. Exclusive content rewards your subscribers by making them feel part of a select club and that they're ahead of the crowd.
Another way to further increase your engagement levels is to use the comments section. Comments on YouTube, although increasingly used as a playground for spammers, are still a valuable place to address your customer's concerns. Make sure you moderate and always respond to YouTube comments, as you would with queries on other forms of social media.
Content Partnerships
If you've never heard of Zoella, it's probably not long until you do.
24 year-old Zoe Sugg has amassed a staggering 6 million YouTube subscribers [Now 10.7m subscribers in 2023 – Ed] by uploading videos of anything from the contents of her handbag to confessionals on social anxiety. She's now crossing over from the YouTube sphere into mainstream media, alongside YouTube chums PointlessBlog (Alfie Deyes), Tanya Burr and Caspar Lee. This is facilitated partly by their management company, Gleam, which was created specifically to manage social media talent.
But what does any of this have to do with you?
Out of the top 5,000 YouTube channels, only 74 are brands – the majority of the rest belong to Zoella et al, who make a living partly through brand partnerships.
Working with YouTubers is a new art and one which hasn't yet fully been explored or maximised. However, the partnerships working successfully mean big returns for the savvy brands who have jumped on it first. Skincare brand Simple, for example, have capitalised on the trend and affirmed their status as the staple of teen skincare by working with Zoella on an initiative called "Skin Social". This encompasses YouTube videos alongside a Tumblr site featuring user-generated tips on looking after your skin as well as cheerful messages from Zoella herself. As a recent development (Zoella started working with Simple in July), the success of the partnership remains to be seen – but Zoella's own YouTube video publicising the partnership gained almost 1.5 million views.
You can maximise this new phenomenon through collaboration, tapping into a YouTuber's follower base and increasing your "velocity", as YouTube likes to term it. For the best chance of success, keep your partnership authentic. Viewers increasingly appreciate transparency, so don't hide the fact that they are witnessing a branded collaboration. It's better to be up-front than to be found out.
Seek out content creators who have already shown an interest in your brand or who are of the correct demographic. As well as the big names like Zoella, the fee to work with whom would probably be out of budget for most, there are hundreds of successful YouTubers of all ages, interests and backgrounds meaning there's one closely aligned with your target audience and brand values.
Customise Your YouTube Strategy
The best thing about YouTube is that it isn't only the preserve of the big brands. Who would you expect to find in the list of top performing brands on YouTube – Coca Cola, Pepsi, maybe? They're not there, but relatively unheard of blender manufacturer Blendtec is, thanks to an innovative and highly successful "will it blend?" campaign. YouTube levels the playing ground for everyone, as it rewards innovation and creativity. If users enjoy the content you share, they'll follow you.
But your strategy has to be right for your brand. It's one thing to make unique, funny or memorable videos but what's the point if there's no connection to the product you actually sell, and if you don't convert your users? As when embarking on any new platform, map out a comprehensive content marketing strategy before you begin. The last thing you want is to produce a couple of highly shareable and popular videos only for your success to suddenly drop off when you discover you have no budget or ideas left to carry on your momentum.
Not all brands are going to have success working with a big name like Zoella as Simple have, or monopolising the extreme sports market like Red Bull. But the best part of YouTube is that there are still so many ways to use it, which are yet to be discovered.
---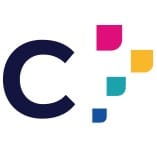 Does your business need to capitalise on the rise of YouTube?
Surrey digital agency Clever Marketing can assist with your video marketing, so call 01276 402 381 or use our easy contact form to get in touch.
In addition to video we do SEO and are more than happy to manage your PPC campaigns.