The benefits of working with a local design agency are many, but I'll admit it – in nearly 20 years in digital, I've had the pleasure of working with people all over the world. Database consultants and clients in Canada, designers in The Netherlands. CMS experts in Australia, plugin developers in the U.S.A. and development teams in Brazil, China, India and some in Russia too. I ran one project that alone spanned 26 countries in Europe, the Middle East and Africa, with websites in 15 different languages including Arabic and Greek with close colleagues being Italians working in Switzerland.
But nothing beats working with a local design agency. Why?
As a client, one thing has so many benefits – and that's simply… being local.
Working in the Local Time Zone
The first benefit is that you and your local design agency are, very obviously, in the same time zone. Anywhere in the United Kingdom, you're in the same time zone as your design team, so it goes without saying, but it's worth mentioning so that it can be really appreciated.
When I had a dev team in China I could be in the office at 9am in the morning but it would be 3pm for them. Just as I was starting my day, so they were finishing theirs. So there was an overlap of just a couple of hours. If you add into the mix your flexible working hours and daylight savings, then there can be times when there's the possibility of not being around at the same time as your team. There might be days when you can't see or speak with them, so it really depends on how crucial your project is.
At the other end of the scale, there have been team members in the United States and that's a country spanning a number of time zones. For Brits, east coast USA is OK, with Boston, New York and Washington D.C. all being just 5 hours behind. However, clients in San Francisco are 8 hours behind, so planning a meeting with them, you'll catch them as they get into the office just as you're supposed to be leaving.
So, in the grand scheme of things, having a local web designer/developer, SEO, PPC or graphic design team is just brilliant.
How Local is Local?
So, by time zone standards, Lands End and John O' Groats are on the same time. The only problem is that they're at opposite ends of the country. Surely you can get more local than that?
And that is another thing – exactly how local is local?
I live in the suburbs of my town and within a mile or two are a few pubs. The nearest one I've not set foot in for years. It's not my cup of tea. Then there are a few more mediocre ones, a really nice pub and then "my local", The Prince of Wales (Farnborough not Fleet). My pub of choice is 2 miles as the crow flies but nearly 3 miles by road. It's less than 10 minutes drive there or a 40 min walk. That, to me, is local.
When Clever Marketing were based in Woking, Surrey, that was about 15 miles away and a 30 min drive by car, so that's local. Now that we're all in Farnborough it's hyper local.
It's the time that it takes to get to your design team that's important – there's the initial meeting to thrash out the design brief, then the additional project meetings when things need clarification in person and also the training sessions, inspecting the work, sending design proofs over, delivering finished product etc. By being local to your creative advisors, you can be at each other's doors in no time. In Farnborough, we have a mainline to Waterloo, so the capital is less than 40 minutes away. What's more, clients can save on "London prices" because we have lower overheads and no table-football or space hoppers in our design studio.
All that said, I visited an SEO client in Essex once. Whilst they are on the other side of London, the trip around the M25 should only be about 90 minutes each way. So, that's nearly half the working day spent travelling and you need to decide if that's OK to maintain on a regular basis. If you're taking on the services of a top digital marketing agency like Clever, then that should be well worthwhile.
Your Local Digital Marketing Agency in Hampshire
Our agency was based in Woking until November 2018 but, due to the disruption from the massive town centre projects, we relocated our digital marketing agency in Farnborough, Hampshire. Still on the main Portsmouth to London Waterloo railway line, we are still highly accessible. The Reading-to-Gatwick train line also passes through our town and we are on the M3, A30 and A331. We're a proper local digital agency.
Guildford too, is close to our marketing HQ, within just half an hour's drive, as are Aldershot, Alton, Bracknell, Camberley, Farnham, Fleet and Church Crookham, Guildford, Reading… So, as well as London, the counties of Berkshire, Hampshire and Surrey are all really close.
The advantages of a local agency are:
The speed at which you can reach each other.
The costs of travel and delivery.
Local knowledge (Great for local SEO).
Honesty and transparency.
---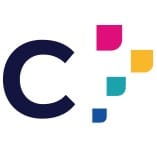 It really pays to shop local even for your digital marketing services. You can talk SEO and PPC with your agency and actually look them in the eye. We like that.
Looking for a digital agency? Then call Clever Marketing on 01276 402 381, or fill in our easy contact form for a friendly discussion about your next digital project.
Paul Mackenzie Ross
Digital Marketing Manager