WordPress is a popular platform for building websites. Depending on where you source your data, estimates indicate that there are between 64 million and 455 million websites built on WordPress.
Whichever of those wildly varying figures you believe, that's still an incredible number of sites relying on the WordPress platform to serve their audiences.
Furthermore, there are statistics that indicate over 40% of all known websites use WordPress. When you understand that WordPress is specifically a Content Management System (CMS) then it accounts for over 60% of all CMS on the world wide web.
As you can see from these figures, WordPress is extremely popular.
*Other CMS Are Available
In the early days of the web, over twenty years ago now, we coded our website designs by hand. With an educational book on our desk and the Notepad text editor on a PC, we would lovingly create websites line-by-line using Hyper Text Markup Language (HTML).
This method of web design and website creation was quite laborious. Of course, designers and developers would keep libraries of common code snippets and use technologies like Server Side Includes, thus making web development more efficient and effective. We also, eventually, had tools like Dreamweaver (and Dreamweaver Ultra Dev) with WYSIWYG editors to help us manage our websites and individual pages.
However, one of the biggest challenges, especially with large, content-rich websites, was managing the information architecture and sheer volume of material. Even aspects as seemingly minor as pagination were common issues with the bigger sites. We once managed a website with a 69-page guide about stakeholder pensions. Every time a new pension provider was added to the guide, the index page would need a new URL (manually added) and the pages either side of the new piece had to be edited by hand (Hand-coding the < previous and next > links – such joy!)
This was the time when the Content Management System (CMS) took over from hand-coded HTML sites.
Our first encounter with CMS was for a research project where we looked at the most popular systems of the day. Mambo Server, Typo3, Drupal and Joomla were among the contenders. After heavily "road testing" all these platforms, we settled on the emerging Joomla CMS and used it for a good 8 years or so.
It served very well, even though it had its limitations, and we did use WordPress for a blog channel in the huge Joomla site that we built and maintained. We then moved on to Drupal for the website of a national charity in 2004 and spent a year running that.
So, there are quite a few CMS out there now. In addition to these aforementioned platforms, Clever Marketing have also worked with Duda, Squarespace, Webflow, sitecore and ecommerce platforms such as Magento, Shopify and Nopcommerce.
However, of all the CMS we've worked with over the past 18 years, WordPress is the most common solution to our clients' website requirements.
Why WordPress?
WordPress is popular.
WordPress is well-documented.
WordPress is well-supported.
WordPress has a huge library of plug-ins to add extra functionality.
WordPress has a vast array of themes to choose from.
WordPress has "builders" that allow webmasters and even casual content editors to create page layouts beyond the limitations inherent in themes.
With in-excess of 40% of all known websites being built on WordPress, it's the ideal platform for the vast majority of our clients' requirements. And, whilst not strictly an ecommerce platform, WordPress is extensible through the addition of the WooCommerce plug-in.
Regarding WordPress' public reputation, we've heard mention from clients saying:
"But isn't WordPress the most hacked platform on the planet?"
With over 60 million websites on the world wide web, statistically, WordPress is bound to receive ungarnered attention from undesirable types. However, with its extensibility, WordPress can be hardened beyond the bog-standard installation. A good web developer will build a secure site and use Wordfence or iThemes Security to help protect your valuable digital assets.
There have also been comments such as:
"I've heard that WordPress is slow and bloaty."
Again, that's where the knowledge of a highly experienced WordPress website design team comes into play. We know that our servers need to be fast, with rapid Time To First Byte (TTFB) scores, but also that themes should be lightweight and the size and number of scripts (JavaScript) be kept to a minimum. Web design and content deployment are all about symbiosis, of striking a good balance between the speed of delivery and the information provided, with all the functionality that may entail.
A great design agency will help you discover and deliver that equilibrium.
The Benefits of Popularity
Whether there are 63 or 455 million instances of WordPress out there, it's an immensely popular CMS. First launched as a blogging platform back in 2003, WordPress has evolved and matured in its 18 years online.
The humble blog, a contraction of the words web and log, is just a small part of what WordPress is capable of these days.
Out-of-the-box, a vanilla WordPress installation has pages, for those ubiquitous home, about, contact us and service pages, plus posts that are used for the news and blog sections of your website.
If you're looking for more, then there are tools to create custom content types, and we've created many of these over the years. Testimonials, guides, portfolios, team member profile types; WordPress can do more than "what it says in the tin".
That's where your design agency comes into play.
An experienced and reputable digital agency will have trusted web developers onboard. Our own team are in-house and have some twenty plus years' experience between them. In addition, our design and digital marketing teams have skills in graphics, animation, WordPress, development, and technical SEO, that complement and overlap.
With such immense experience and talent, our team will create a good-looking WordPress website for businesses and provide all the functionality required to achieve their online commercial goals. The popularity of the CMS means that there is a wealth of plugins to extend the functionality of a WordPress site, from the custom content types we mentioned earlier to suites of security tools that will harden your website against unwanted attention.
Popularity has allowed WordPress to flourish in theme development too.
Themes are "skins" or designs that can be added to your CMS. They vary wildly in use case, design, and functionality. From simple blog themes to complex informational and e-commerce themes; there are over 11,000 themes on the ThemeForest website alone.
The CMS' huge popularity means that WordPress is also well-documented and well-supported.
Our WordPress developers know a lot but, like all complex professions, it's not always possible to know everything. With the CMS being so popular, there is always someone, somewhere with an answer to a WordPress question.
On the SEO front, the latest developments in the world of the web have seen search engines like Google focus on user experience (UX) with Page Experience metrics to measure website performance. Developers now need to consider Core Web Vitals in any WordPress site they build. Technical SEO practitioners press their developers to adhere to best practice and strive to achieve these goals.
This means that your website must load quickly, be almost immediately responsive and visually stable too. A good team of digital experts will ensure these benefits are built into your new WordPress website by default.
So, as well as following the popular paths in web design, there are necessary developments that a good digital design agency will advise on.
In Summary
WordPress is popular and well-supported. Clever Marketing have the expertise to help you achieve your goals when building a WordPress website. We consider speed, visuals, content and security, working at every stage of the process to ensure your WordPress site performs optimally.
As for the SEO, we take that very seriously as a given, making sure that your new WordPress CMS is search engine friendly, and scalable too. Once your website is live, we can manage PPC campaigns and drive awareness through social media channels.
Your clever new website design really deserves clever marketing.
---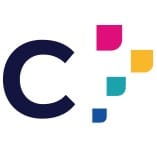 Clever Marketing is a full-service digital marketing agency. We design and build WordPress websites, then optimise them for SEO and drive leads through PPC and social media.
If you're looking to evolve your web presence to the next level, call our highly-experienced team on 01276 402 381 or complete the simple contact form.