We are excited to announce that we've been awarded "Digital Marketing Agency of the Year in Hampshire 2021" by Prestige Awards.
The award comes after a challenging time, with the business navigating its way through the COVID-19 pandemic. Like many businesses, we have had to change the way we work and have adapted well. We are a close-knit team who rely on office banter and embrace interactions with our colleagues. Moving from a collaborative office environment to working remotely has taken some adjustment.
Despite these challenges, we have been agile, adopting flexible working and really focused in on supporting our employees' wellbeing and helping our customers flourish in an otherwise difficult time.
Thriving in the face of adversity
Throughout the pandemic we have continued to grow, providing more services to our existing customers as well as gaining new clients. Naturally, to continue providing a high level of customer service the team has also grown. We have hired a number of additional employees across different areas of the business. From operations to account management and developers and we look to continue this growth moving forward.
"This award has been a real positive response to a very tough and challenging time. I'd like to say a big thank you to my team who have adapted and excelled during such a difficult time and of course, to our customers who have continued to work with us and help us to grow"
This award has been the result of some amazing feedback, which describes the impressive personal touch of the team, consistency of good reviews and a nice community feel.
We are absolutely honoured to have our hard work recognised and to be awarded this accolade in our home county of Hampshire and would like to thank the dedication of our team and of course our wonderful clients. 
As we look forwards to the future, we will continue to grow the team and have already expanded into our neighbouring counties with two new offices in Surrey and Berkshire.
---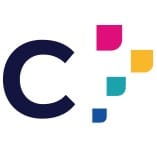 Clever Marketing are a full service digital marketing agency, focused on helping you to grow your business. Get in touch today to find out how we can help you get results.
Call us 01276 402 381 or complete the easy contact form.