We've spoken before about the digital marketing retainer. In particular, we discussed the notion that pay-per-lead models are more sales-oriented than marketing-led, and that's a noble direction.
However, businesses that form a trusted partnership with a design and digital agency like to know exactly what they're getting for their money. That's exactly what the digital retainer does, it gives firms the confidence and clear understanding of what they are paying for, what it costs and what the expected results are.
What's in a Digital Marketing Retainer?
To the title of the piece here, a digital marketing retainer is a fixed-fee contract, on a month-by-month, quarterly or annual basis. We're very flexible at Clever Marketing and happy to provide project-based quotes.
The overwhelming majority of our satisfied customers prefer the traditional digital retainer model and we have clients who are so happy with us they've retained our services for many years.
What's in the retainer is very much decided by the collaboration between you, the customer, and us, Clever Marketing.
Just as an example:
The other day we were approached for Search Engine Optimisation (SEO) services. Just SEO. A number of other agencies were "in the mix" too but we showed our results, came up with instant ideas, and won the hearts and minds of yet another local business.
Our remit is primarily SEO.
For the moment, we're focusing on the keyword research, the on-page SEO and some technical SEO too. The client was keen to only work with us for our search talents, but they realised the value of our other in-house skills too.
Our graphic designers, web designers, web developers, PPC and social team, content writers, project managers and account managers, are all now available to work on the project whenever the client requires those services.
So that's what's in a digital marketing retainer. More than just marketing.
Marketing Retainer Fees
The next question we're asked is what are the digital marketing retainer fees?
Well, it depends…
Once we've held the discovery meeting, aligned your digital marketing strategy with your long-term business strategy, conducted the keyword research and are optimising your pages and writing revised content, it's entirely up to you to choose how much of our valuable skills you require.
You may wish to complement your SEO strategy with a PPC campaign.
How about backing up all that traffic generation with some social media activity? Do you want organic social or paid social?
Then there's the landing page design for your pay per click campaigns – would you like to use existing website assets, create something new within your current site or design and build a brand-new landing page, developed purely to send more leads your way?
Maybe you wish to spruce up your existing website with some additional video content or some useful animation to keep eyeballs on your site for longer, selling your products and services in an efficient and appealing manner?
Or is it that your old site is just that – old, and you need our team of designers and developers to rebuild it for you so that it loads faster, works better on mobile, is quickly and easily interactive and delivers far more relevant traffic than it ever did before?
The old adage says that "you get what you pay for" and we're happy to provide a quotation for any amount of work that you require, be it a small pay per click (PPC) management fee, a monthly SEO retainer, or a full-on re-brand with brand guidelines, a new website, web hosting, maintenance and updates, regular development and the digital marketing team adding regular new content that's SEO'd and has PPC, social and traditional print campaigns working hard to push your products and services.
It's really up to you.
Custom Digital Marketing Retainer Packages
With our long experience in digital, we can provide off-the-shelf packages.
However, it's more likely that, as your digital campaigns attract more traffic, the right traffic, relevant searches, better quality leads and conversions, that you'll need to adjust your retainer.
With dedicated account managers, we will work with you to plan your digital campaigns to align with that all important business strategy. You can start with a "proof of concept" package and then add services as you go along.
We can also align resource to suit your needs on a monthly, quarterly or even seasonal basis. Planning ahead is always wise and we'll always ensure our team is available for you at the right time. Perfect planning prevents poor performance, as we like to say in the marketing world.
Whatever your business needs, talk with Clever Marketing and make sure that you've got the right plan in place.
---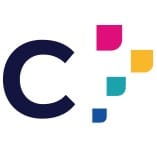 The digital marketing retainer: what's in it? That's entirely dependent on your business plan and the tactics and strategies we will align with it.
Speak with Clever Marketing on 01276 402 381 and let's see where we can go together. We can be an extension of or even your whole marketing department, dependent on your requirements.