Back in early May 2020 Google announced Core Web Vitals, a set of technical metrics for websites to gauge user experience. The launch was initially due to be in May 2021 but has now been put back to June 2021 (Official announcement at More time, tools, and details on the page experience update.)
The three Core Web Vitals are:
Largest Contentful Paint (LCP).
First Input Delay (FID).
Cumulative Layout Shift (CLS).
In plain English these three metrics are measurements of:
Loading.
Interactivity.
Visual stability.
What these mean for your websites are that you need to make sure your websites load quickly, that they display consistently i.e. the content doesn't "jump around" as the page loads, like you quite often see on websites with lots of content or ads, and that the user can interact with your webpage quickly.
The reason Google is doing this is because the user experience is key to their services and they want to deliver the very best websites in their search results. This will be part of Google's Page Experience update and it will now be going live in June 2021 and not May as previously stated.
Why Should I Care About Page Experience?
If you run a website then Page Experience can affect how your website ranks in search.
If your pages load too slowly, there's a delay in a user being able to click a button or the layout shifts as you load assets such as images, videos, ads etc. then this can negatively affect the user experience. The Core Web Vitals are measurements of this and will influence the Page Experience.
So it's in every website owner's interest to ensure their website is built well and performs well.
The problem: As an example, we were approached by a client in the financial services sector for our highly-regarded SEO services. The client's homepage featured a huge animated GIF that was a whopping 5MB file size. That alone delayed the speed of the webpage by at least 8 seconds when users are expecting them to load in 2-3 seconds.
The Solution: We reduced the animated GIF down to a single-frame image and trimmed the file size down from 5MB to just 50k. The page is now visible in just over half a second, and fully loads with interactivity in 2.1 seconds. That's nearly 4 times faster than it was previously and a whole 6 seconds faster. That's quite a performance improvement.
How Do I Check Page Experience?
The 3x Core Web Vitals are the figures you will need to be looking at. You can do this via:
Google Search Console (GSC).
This is Google's toolkit that gives you data direct from Google search. Low traffic websites may not have enough data to show in GSC so you may not to then look at Lighthouse, PageSpeed Insights or the Chrome browser extension.
Google Lighthouse/Chrome browser dev tools.
The Google Chrome web browser has a set of web developer tools that you can access by clicking f12. You can activate Lighthouse from here and run reports that will show a page's Core Web Vitals.
PageSpeed Insights.
Another Google developer tool, just visit PageSpeed Insights, enter your URL and analyse the results.
Chrome browser Extension.
The Chrome browser has a handy Web Vitals extension. that you can add, run and analyse on every webpage you visit.
All these tools will help you to identify whether your website has issues that may be picked up in the forthcoming Page Experience update, so you need to make sure  your website is quick to load, display and interact with.
You should have already looked at fixing any site issues to do with core web vitals but you now until June to ensure your websites are performing well.
---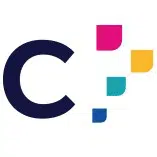 Stuck with what to do to improve your Core Web Vitals and prepare for the impending Page Experience update?
Give us a shout, we have a team of experienced in-house web developers and technical SEO experts who can assist.
Call us on 01276 402 381 or complete the easy contact form.