Every Business Needs a Website, Right?
Of course, we are going to say that, aren't we? We'll tell you that you need funky business cards, glossy brochures, a nice prospectus, cool flyers, wicked posters, eye-catching bumper stickers, a shiny new website and some SEO and PPC services thrown in to boot, right?
Well, yes. We do all that. And more. We are Clever Marketing.
But we are not going to advise your business to do everything, especially if, in our experience, we can see it's not an essential for you. Not every business will need brochures and flyers, posters and stickers.
However, every business needs a website, right?
Business Before the World Wide Web
Cast your mind back 25 years…
It's 1992. John Major is the British Prime Minister, the Sierra is still Ford's family car, Diana is going through that rocky patch with Prince Charles and the "rave scene" is in decline as the country's moral champions tackle the corruption of our youth (despite Mr Blobby riding high in the UK singles chart). The Black Wednesday stock market crash is real, a pint of bitter costs just £1.31, petrol is around 48p per litre and you can still buy a house for around £40,000.
You need a plumber. Where do find one?
Easy – You've got a big fat copy of The Yellow Pages or the blue book called the Thomson Local that sit in the cupboard or shelf under your telephone. You look up "P for Plumber" and you browse the ads, both text-only and graphic, for the purveyors of plumbing principles that somehow attract your attention. You ring around, you get quotes and then you decide upon which one meets your criteria. Job done.
Back in 1992 that was the best option you had of finding a business, almost the only one. That local phone book was quite a large volume, whilst today's tome is a shadow of its former self and there's a very good reason for that…
Today Google is Your Directory
We've seen online directories come and go. They were once where the Internet saw the future of business being – hard-coded lists of firms in a flat HTML site. But directories are no more. Even the once-mighty DMOZ is dead now.
Yellow Pages and Thomson both migrated from analogue to digital. But ask yourself this – if you want to find a business, what do you do? You "Google it", right?! Or are you the sort who likes to "Bing and Decide"?
And so, if anyone is going to Google a product or service, where do you think you need to be?
For your business to have any credibility in today's world, you need to be on the web and you need your own website.
As a business, you will already have an address and a telephone number but those alone don't work in 2017. Potential customers will be looking to see who you are and what you do as a business. They will want to take a good look at your "shop window" but, without the constraints of High Street opening times, they will step right in and browse. In addition, potential clients can see reviews and case studies, check out your portfolio, read testimonials and get a really good understanding of how and why you are the right business for them.
A phone number and an address don't do that. A half page ad doesn't do that.
A web page, however, does ALL of that and more. A LOT more.
You can show off your products, provide information on everything you do, sell goods and services 24 hours a day and even allow interested clients to register for updates and receive your regular email newsletter.
Web addresses are everywhere these days, showing just how significant websites are to businesses in the 21st century. You'll see www addresses on the side of vans, posters, bus shelters, TV ads, on business cards, even hear them on the radio.
So, if you want to have a business that can provide information and services 24 hours a day, that can collect information from prospects and save enquiries to a database whilst you're busy or away, then you'll need to get your website in order.
---
Let's Discuss Your New Website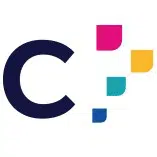 If you need to discuss the creation of your next website, whether you're a new business, just starting up, or your current site is in need of a revamp, then get in touch now!
Call Berkshire, Hampshire, and Surrey digital agency Clever Marketing on 01276 402 381 or complete our easy contact form… because every business needs a website, right?