Yes, Google Ads work.
Google Ads (Formerly Google AdWords prior to July 24th, 2018) is an online advertising platform where advertisers bid to display adverts, products and videos.
Ads can be placed in Google Search (the Google Search Network) and can also display on websites that display ads, apps and videos, like on YouTube (The Google Display Network).
Advertisers' bids are placed on a Pay Per Click (PPC) model. Higher bids generally equate to higher or more prominent ad positions.
Are Google Ads Effective?
Google Ads is an effective way to drive targeted, qualified traffic to your website.
Furthermore, Google Ads campaigns managed by a professional PPC agency are far more effective than when they are run by a new customer or an inexperienced or small agency.
An effective Google Ads campaign is comprised of three key aspects:
Ad relevance: How closely your skilfully crafted ad matches the intent of a user's search.
Expected Click Through Rate (CTR): The likelihood of your ad being clicked.
Landing page experience: The user experience on the landing page.
Each of these three areas is measured by Google Ads and your PPC campaigns are awarded a Quality Score in the Google Ads console. The higher your Quality Score, the more efficient and effective your PPC campaign will be.
As a full-service digital marketing agency Clever have PPC experts in house, offer professional SEO services and have resident specialist copywriters too. Having huge experience in all of these valuable search engine marketing disciplines means that we create the best Google Ads and they're highly effective too.
Do You Have Any PPC Case Studies?
Absolutely.
Insurance PPC
One client provides equine insurance services, and their website was old, rather large, and quite dated. Our "quick win" was to create a new, fully optimised landing page on a new subdomain, using a fresh, new and fast Content Management System (CMS).
Using our in-depth knowledge of landing page design, we created a fast-loading landing page in WordPress, added a new, clean design and applied all our Conversion Rate Optimisation (CRO) skills to ensure the best success. One of our resident SEO consultants fully optimised the webpage and then we launched the campaign.
The new landing page design completely outperformed the previous web design. Quality Scores were greatly improved, and the insurance company benefited from increased conversion rate, reduced bounce rate and massive boost in both the quality of leads and number of conversions.
Read about the KBIS case study.
Construction Industry PPC
We were approached by a construction industry client to conduct their PPC campaign management.
As soon as we received access to their Google Ads account, we instantly identified and corrected several issues to improve the quality and effectiveness of their PPC activity.
We changed their target area from worldwide to a more reasonable local distance, ran their ads at more reasonable hours of the day (and on the right days of the week), and we instantly saved them 80% of their ad spend whilst starting to attract better qualified leads.
Our professional SEO experts once again helped optimize their landing pages and our web designers improved the look and feel of their website. Former "black hat" SEO techniques were replaced by best practices from our "white hat" SEO practitioners and now the SEO and PPC results are absolutely outstanding.
The firm have been with Clever Marketing for over three years now and have a regular stream of calls, WhatsApp messages and emails. They are always busy and grateful that they're using a professional SEO agency.
See more in the Flow Screed Services case study.
Is Google Ads Expensive?
The Cost Per Click (CPC) model works on the amount that advertisers are prepared to bid for a particular keyword.
Highly competitive, massively popular keywords will cost more per click than the "long tail" keywords, those that have less search volume but may be far more aligned with user intent.
As we've mentioned previously, effective Google Ads campaigns are about more than just great ads, it's about the whole experience. Excellent keyword research is followed by effective ad creation and an engaging Call To Action (CTA) that attracts clicks to a high-performing landing page that is fast, attractive and highly functional.
Typically, PPC management services start from £1,000 worth of ad spend per month plus the management of your campaign itself. Additionally, Clever Marketing's clients get a whole team of experts behind every campaign, from the PPC specialists themselves, to expert copywriters, professional SEO practitioners, web designers and landing page developers.
That's what a full-service digital marketing agency does, so you get a lot of expertise for a very reasonable price.
Our clients are usually so impressed by the results of our PPC work that they choose to secure our services on a monthly retainer.
What Can I Expect from a Google Ads Campaign?
Clever Marketing conduct all of your deep keyword research, we analyse your competition and we assess your existing landing pages.
Then we agree a course of action that is most likely to lead to success, agree a budget and then set about putting all the key assets in place to help you see the effectiveness of your PPC campaigns.
Once you're happy with the PPC strategy, we start work in earnest, building ads and running initial Google Ads campaigns for you.
We monitor and adjust, relying on our skills and experience rather than any automated processes, and work diligently to ensure that your campaigns are within budget and generate leads and ROI for your business.
Our PPC campaign reports detail the success of your activity and we ensure you're "in the loop" on a regular basis to ascertain the effectiveness of our work.
We then repeat that success for you every month, every year, bringing a steady flow of quality leads to your phone or inbox so that your own in-house experts can convert every lead into a successful sale.
---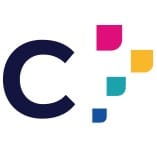 As a top PPC agency in Hampshire, Clever Marketing is uniquely positioned to serve businesses locally and nationally. Our PPC expertise covers so many industry verticals from insurance and construction to information technology, software, finance, and engineering.
Secure our PPC specialist services on 01276 402 381 or complete the easy contact form and we'll be happy to discuss your next PPC campaign with you.