Every year a dissenting voice, somewhere in the search engine marketing realm says "SEO is Dead", states their case and then waits for the inevitable debate.
SEO is not dead, AI (Artificial Intelligence) didn't kill it and a thousand spam emails a day from some faraway country have still not put it to rest. SEO is well and truly alive and kicking. SEO has just constantly evolved and morphed over the past twenty years of search.
The same goes for the digital marketing retainer. It's dead too apparently, nobody wants to pay monthly retainers anymore; Allegedly.
One high-profile YouTuber even paid for ads to try and convince us agencies of the same demise. After a diatribe condemning portfolio diversity, the agency owner then touted his marvellous new-fangled pay-per-lead model. And that's fine, if the shoe fits… wear it, as the saying goes.
But what of those of us agencies left here with this monthly retainer model?
We're still here. And we're flourishing, big time!
What is the Marketing Retainer Model?
The monthly retainer model is a fixed-fee, fixed-hours agreement between a business and the marketing agency.
A one-man band might offer a £280 day rate.
A boutique agency, with more staff and greater breadths and depths of skill, might ask for a £750 daily rate.
Larger, big city agencies can charge way beyond that. A global firm I once worked at requested a quotation for work that would have taken no more than a day. The response was an estimate of £15,000. But that's not us, we're an affordable, highly-experienced digital marketing agency in Hampshire.
For that fee, the agency will undertake an agreed amount of work and, quite often, do more hours than requested, especially in the early days of fledgling projects.
The Benefits of a Marketing Retainer
There are many benefits of a marketing retainer agreement.
One of the biggest reasons to take on an agency retainer is that businesses lack the in-house skills.
A new or growing business may not have anyone with marketing skills at all. Or if they do have the marketing nous, it may not be in the digital marketing arena.
Alternatively, firms might have the skills but may be under-resourced. Their whole marketing department may have the mother of all projects on, hence they cannot dedicate a soul to their marketing efforts.
What if someone is on maternity leave, or maybe a valued employee has moved into a new role? The agency is there to provide expertise and retainers are a fantastic way to bridge gaps.
Another great benefit of taking on a marketing retainer is that there may be an in-house skill that is wanting. Copywriters can make good SEOs but they might not always have those incredible techniques that the Pay Per Click (PPC) expert has in spades.
Or how about the possibility that the company has a diverse project that requires a myriad of expertise?
Clever Marketing Retainers
As a digital agency, Clever Marketing has worked on a pay-per lead basis, a project-based model and also the traditional digital services retainer.
Whilst we have many happy clients who work on a per-job principle, the vast majority of our satisfied customers love the retainer model.
We do have simple retainers where we will just spend a couple of days a month, working rigorously to attain healthy year-on-year traffic gains on the content they produce.
Others prefer us to manage their SEO and conduct all their PPC work, driving high volumes of traffic through natural organic and paid search routes.
Some clients want us to host their websites, maintain their WordPress updates, develop and secure their sites, create new content, boost rankings, create email newsletters, increase brand awareness and generate leads.
Whilst other businesses are happy to ask us to mix and match on a month-by-month basis. For example, when the social media activity has yielded a regular stream of visits to their site, we are often tasked with supplementing the organic results with paid ads the next few months, then adding PPC after that, switching between focus as their tactics demand.
That's the beauty of the Clever Marketing retainer. We can do that. We're agile and dynamic, we have a team of in-house talent who are extremely skilled at delivering great results for multiple clients and so often at incredibly short notice.
Can you do that at a "normal" business?
Can you imagine how much it would cost to have one of each of those digital experts on the payroll at your firm? If that's not possible then how much do you think these experts would cost as individual consultants?
The retainer model is still well and truly alive and so immensely beneficial to business, that they'll be around for a long while to come.
Ask Me About Marketing Retainer Packages
Having read this far you now know that the digital marketing retainer is far more than that. For an agreed fee we can provide your business with:
Web hosting,
Website maintenance,
Website design,
Web development,
Search Engine Optimisation (SEO) services,
Pay Per Click (PPC) services,
Social media, both organic and paid,
Email newsletter marketing,
Content provision and content management,
Graphic design,
Typesetting,
Channel marketing,
etc.
What's more, we're highly experienced in all these areas. Every member of our team has at least five years' experience in their chosen specialist subject. That's what renowned author Malcolm Gladwell called the "10,000-hour rule" where true experts dedicate five years to one specialised discipline.
When you ask Clever Marketing about a digital retainer, you're tapping in to a wealth of skills that our team have spent sometimes many decades developing. You're securing the support and expertise of an extremely experience pool of talent.
---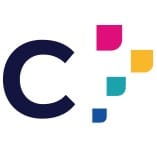 You've just read about all the benefits of the digital marketing retainer and the Clever Marketing retainer at that. We're so experienced that you'll get more than you can imagine and even if you pay for digital retainers you'll get all the sales and business insights we've accrued through the years too.
Pick up the phone and call us on 01276 402 381 or use the simple contact form. We're in demand so secure our services now.