A recent report has shown just how productive the UK's small and medium-sized businesses are and some areas of the country are streets ahead of others.
Looking through the data in The State of Small Business: Putting UK entrepreneurs on the map*, the most productive parts of the UK are over 25 times more effective than the least productive parts.
The City of London, the nation's financial centre, is top of the list with £1.45 million generated per worker. West Somerset, a largely rural area including both a national nature reserve and a national park, produces the least turnover per worker.
London also takes the second and third spots in the top ten with Lambeth & Westminster plus Southwark coming in at number 9.
City of London (£1.45m).
Lambeth (£1.06 m).
Westminster (£684,000).
Fylde (£603,000).
South Derbyshire (£354,000).
Watford (£349,000).
Slough (£293,000).
Tonbridge & Malling (£288,000).
Southwark (£280,000).
Woking (£274,000).
As a region, the south of England has the highest rate of productivity per worker in the whole of the British Isles.
However, that top ten slot for our Surrey hometown shows that Woking works for SMEs. Since 2010, small and medium-sized enterprises have created 73% of private sector jobs.
What's more encouraging is that Woking (Where we were headquartered until December 2018) is in the top ten most productive places, where the average worker accounts for £274,000 of turnover in a year.
One challenging point to come out of the study, conducted by innovation foundation, Nesta, and the IT company, Sage, is that the gap between the most and the least productive areas is a potential "productivity gap" that could be holding back the country as a whole.
On the flip side, by identifying the areas that are in need of a boost, efforts can be focused on providing extra improvements. In some areas, poor infrastructure may be holding back business. In others, there may be problems with a lack of workforce skills.
Here at Clever Marketing, we're keen to help local firms in Surrey and Hampshire improve their productivity, and we can do that in a number of ways:
We can make your website work for you.
Do you need a redesign or additional functionality? From Content Management Systems to e-commerce websites, need a re-skin or re-design? Then take a look at our web design section.
We can get your website more traffic.
Through Search Engine Optimisation (SEO) and Pay Per Click (PPC) campaigns, we can attract and drive more visitors to your website. See our digital marketing page.
We'll design & print your marketing collateral,
so that you can win more business offline. Have a look at our print and graphic design services.
Basically, if you lack the in-house skills to drive your business forward, we are the perfect partner to be an extension of your company. We are your are designers, we are your printers, we are your digital marketing agency (Surrey, Hampshire).
---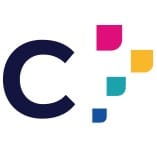 As a Surrey SEO and Hampshire SEO company, we're experts in local search.
So, if you would like to keep the productivity levels up, just give us a call on 01276 402 381, email info@cleverm.co.uk or fill in our contact us page.
* The State of Small Business: Putting UK entrepreneurs on the map