After establishing a fresh new brand for The Sixth Form College, Farnborough, last year, we've recently completed their 2018 Prospectus.
Using a bright colour palette and suite of icons, mixed with a hand-drawn illustration style, Clever Marketing have designed a brochure that appeals to both parents and prospective students alike.
Fun and vibrant infographics, including the 99.2% pass rate at A Level in 2016 or the 100% BTEC pass rate, quotes from students and photography of the campus all help to explain the options open to students and give a taste of life at the college.
Visit the Farnborough College website and have a browse at your leisure.
Alternatively you can grab your own PDF copy of the 2018 Prospectus here and see for yourself the bright and appealing publication.
I have used Clever Marketing to assist with the design of our College Prospectus for the past two years and have been really pleased with the quality of their work. Clever Marketing took the time to listen and understand what we wanted to achieve and gave good advice and guidance. The whole process was very smooth and painless, I would recommend them.
Ahead of enrolment for 2018, Farnborough College is having a couple of open days on Wednesday 18th and Thursday 19th October 2017 from 3:30pm to 9:00pm. Prospective students and parents can turn up, no booking required, and see what the College has to offer. [I'm taking my daughter along so I might bump into some of my old lecturers – Ed]
Do you have a vision you want to communicate for your school or college?
We can translate this into a coherent brand you can use to convey the right message for your institution.
Our team includes experienced copywriters, award winning photographers and graphic designers who work together to produce effective results.
We can even design an animated version of your brochure for your website.
---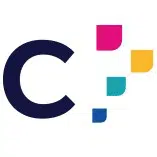 If your organisation requires a new or refreshed logo, a complete brand identity or brochures for your next calendar event, then please do get in touch, we'd be delighted to help out.
Call us on 01276 402 381 or drop us a message via our oh so simple contact form.