Web design should start with content.
Form Follows Function
Websites exist to inform and entertain, communicate, and serve, so content is the basis for any web design. It should then go without saying that every website design process should include your content from the outset.
That's a very simple premise, but before you launch into writing reams of content for your new digital platform, think about your audience.
Who are you building your website for?
What do they need to know?
What might they expect to see?
How do you present the content? How will they best digest your content?
What format of content is appropriate for your audience? Do you need to cater for different levels of content consumption?
What does the business ultimately need from the website? Leads, calls, sales?
You should already have the answers to all these questions, they're all fundamental to the web design workflow process. However, it's OK if you don't know because that should be your first task – find out what your users want.
What Do Website Users Want?
Whatever you provide for consumers or businesses, start with a web search. This is so fundamental because you are providing a website to cater for the needs of your audience, and the first line of enquiry to finding your website will often be via a search engine.
Do your homework and base your website searches on how you might look for products or services. Ask friends and family, plus your business partners and colleagues too. If needs be, employ a focus group to see how other people might search for your products or services – they might not work like you do and you may be surprised and enlightened by what you discover.
A decent digital marketing agency will be able to assist in this area – they can conduct in-depth keyword research and their many years of expertise in how the search engines actually work is a massive benefit to you. Experienced agencies have such knowledge of SEO and PPC that they will probably be able to advise you on the user intent of your prospective audience, and that can help craft your content.
The types of search intent are:
Informational
Navigational
Commercial
Transactional
For each search intent, you'll need to provide content that caters to the needs of the website user:
Informational – Inform your audience, provide answers to specific questions. Educate them.
Navigational – Your user knows the answers to previous questions and is already informed. They're looking for something specific, a brand, product etc.
Commercial – Armed with information, your user is at the decision-making process. Help them to make decisions with why a product or service might be most appropriate.
Transactional – A fully-informed user is now ready to make the transaction – download a digital brochure, start a software trial, buy a product, pick up the phone…
As you can see, these types of search intent align with the typical sales funnel. It's good to create web content that addresses the stages of this model, so ensure that you have content that caters for:
Awareness.
Consideration.
Decision.
You may wish to create multiple versions of content that caters to each need specifically, or you can be clever, and structure your content to provide all that information on one webpage, if that's appropriate.
Different Content Types.
Historically, the web has been very text heavy. Afterall, HyperText Markup Language, or HTML, is the bedrock of the worldwide web's beginnings, and the early web was simple text documents.
However, the web nowadays offers a wide variety of rich content; text documents are now much more structured. Images were the first additions to brighten up text-only content, and now we have video and audio to complement the words and pictures.
After you've worked out what your users are looking for, your website will mirror their needs.
You'll need a decent structure to start with, with a homepage, about us and contact us pages, plus all the "small print" in Ts & Cs etc.
Then there are the "business" pages where your website needs to really perform.
Remember the search intent of your users and design your web pages to convey your content in the most appropriate way. One of our core philosophies as a digital agency is that we treat every single page of a website as if it were a "landing page". Too many web designers and agencies treat landing pages as a very specific and separate entity. However, think about this: a user could visit your website by turning up at any page – so you need to ensure that you're catering to their needs, but also providing benefit for your own business too.
We're not going to be prescriptive here, so feel free to use whatever content type resonates with your audience.
Informative articles: This is an opportunity to pass on your expertise on any given subject. Empower your readers by helping them to understand where they do not already know about a topic and establish trust with those who are familiar with a particular subject. By writing authoritative copy you can avoid "thin content", meaning that your web pages convey your expertise. (For example, the BBC's long reads)
Lists: From the simple to the informative, if your audience are looking for lists of the things you sell, provide an easily digestible list format. Also called "listicles", list-style articles are an excellent way to display logical, structured content in an easy-to-follow format, like our own 5 Signs that your Web Designer Doesn't do SEO.
Images & graphics: Some content is best presented in a graphical format – graphs, charts, abstract concepts, infographics… For example, tables of data are great for the geeks, yet you may need to provide the information in a more easy-to-understand style, such as a pie chart. See the Coronavirus Data Dashboard for excellent data presentation.
Slides: Presenting images, videos and/or copy in a slide show is an excellent way to engage with your website audience. Simple header sliders with impactful images, messages and a quick CTA are great to steer users direct to the hot content elsewhere in your site.
Video: Adding a video option to a webpage means that busy users can get a feel for your content quickly and easily – rather than read and digest a whole page of text, you can entertain and inform through the visual medium, often conveying what you simply cannot say in traditional copy.
Audio: This is one of our firm favourites here and useful for those who are unable to watch video content but can "tune in" to an audio version of your blog, for instance. If you have the time and resource, plus the commitment to "stick at it", podcasts are a great option to convey longer form content.
Block quotes: Make lots of text interesting by breaking it up with quotations. They're good for highlighting poignant sections of the copy, bringing them to the fore and reiterating key concepts. Your designers can help to style your pull quotes so that they punctuate copy with appealing flourishes.
Testimonials: Similar to quotations, testimonials serve the specific purpose of "blowing your trumpet" about particular aspects of a product or service. Remember that if your testimonials also include particular references to a specific item, they add weight to your organic search efforts.
Tabs and accordions: Data-rich content can often benefit from using tabs or accordions to "hide" content until your user is ready to interact with it. Product specifications, for example. can be placed in the correct tab or accordion dependent upon your audience' persona; upfront for a highly-technical user, or "behind" for those awareness campaigns.
Design is Better with Content Upfront
When you know what your content looks like, your designers can create the perfect web page to convey your messaging, fulfil the needs of the user and achieve the required result. It's far better than having them design a beautiful layout then you try to shoehorn in too much copy.
Having written persuasive copy, it's the job of the design team to present your content in the best light. Your UX experts need to create a visual "flow" through the page so that users see everything in the right order and are channelled toward taking the right action at the end of their visit. Whether they consume one single page or are inspired to explore further, your content and design together should provide satisfaction.
---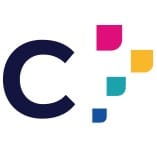 Clever Marketing is a premier design & digital marketing agency with studios in Hampshire, Surrey and Berkshire. We're always happy to hear your requests for graphics, web design, content creation and digital marketing (SEO and PPC).
Call us on 01276 402 381 to discuss your next digital project, or fill in the online form.