At yesterday's Google I/O 2022 developer conference, the company revealed a number of plans for upgrades to both search and Maps, hinting at a greater use of augmented reality.
Google also announced new hardware in the shape of the Pixel 7 Phone, Pixel Watch and Pixel Buds Pro, all designed, it seems, to greater rival Apple. All these will be available this year, with a Pixel tablet for 2023.
Alongside the hardware, the conference showcased software too, with the latest Android 13 operating system and the new Google Wallet.
However, the most interesting announcements for our agency was, of course, those aforementioned updates to both Google Search and Google Maps.
Search Results Are No Longer Just Text Lists
Before we discuss the next generation of search and what it means in the digital marketing realm, first let's cast our minds back between 10 and 20 years…
Only yesterday we were discussing with a client how Google Search has evolved from more than just text. Back in the day, the search results showed a list of 10 text items. Today, a search engine results page can display all manner of features in one go, including text ads, the "local pack" of nearby businesses on a map, images, shopping results, video, and more.
Search has morphed into a contextual activity, dependant on what you are asking of the search engine – as a user, you'll see very different types of result whether you're looking to hire a digital agency, look for a new tablet device or simply try to understand the legislation in the new no-fault divorce laws.
Search Has Changed Massively and is About to Change Again
In a bid to keep its products relevant to a tech-savvy generation, the California based tech giant unveiled new ways for people to use image search to find nearby items and also to identify objects using smartphone cameras.
These two points alone are particularly poignant as we've experienced both issues ourselves in the past week.
Looking at identification first, one of our digital team members regularly goes on walks and, with spring in the air, likes to try and understand what flowers are blooming along their stroll. Using an app called Seek, they've identified Azaleas, Magnolias and Mexican Orange. Clever stuff.
In the other scenario, one of the Clever Marketing digital crew had opened a bottle of Prosecco at home and, not recalling where they'd purchased it, tried to use an app on their phone, Vivino, to identify the brand and see where they could buy it. Unfortunately, the app could not provide that information.
Google however, is addressing both of these problems with the proposed new changes to search.
Imagine that the flowers you fell in love with and took a photograph of could be found in search. You could snap your Rhododendrons and find the local garden centre that stocks them. Or how about that delicious bottle of Prosecco, wouldn't it be nice to find where you could get another bottle from?
The tech does already exist, in the apps we mentioned, and with Google reverse image search. However, the user experience isn't exactly satisfying at the moment and all the tools are disparate, with a disjointed journey.
Google's ambition aims to change all that so that you can shoot any object and then search for where you can get it.
This opens a realm of possibilities, particularly for retailers of physical goods.
Prepare for Improved Image Search
Businesses and digital marketers need to be prepared for the new wave of improved image search.
If you sell physical items, it's probably time to look at your inventory and ensure you have good photographs of your stock.
For many items this should be simple, with bold, easily identifiable products that stand out. If not, then firms will need to ensure that their products are unique and well-branded. For branded boxes of washing powder and cereal, it's an easy task. But what about TVs? They all look the same, right? How will manufacturers of a generic and homogenous format be found?
Then there are those other items which, although not entirely sexy, may be hugely valuable for your potential customers. Let's say an HVAC engineer is working on an unrecognised system, a car mechanic on an unfamiliar model, or even a DIY enthusiast is working on a home project – they may photograph a part that needs replacing, Google will facilitate that search and you, the provider of that product, will need to be found in relation to that search.
What About Google Maps?
Google said that it will be making Maps "more immersive". Whilst not entirely along the lines of virtual reality, which Facebook finally embraced with all totality and rebranded itself as Meta, Google may be pursuing a more augmented reality line.
Again, the AR term has often been touted as "the next big thing" but still hasn't fully taken off. Google spun off its game designer Niantic Labs a few years ago, off the back of the AR game Ingress, which spawned Pokémon Go and later Harry Potter: Wizards Unite, which is now defunct. And that's as mainstream as AR has been.
However, with Google's attention and application of search intent to real world locations, search and Maps could merge into a useful AR experience. And along with image search, you could take a photo, conduct an image search and be guided to the vendor.
This is where digital marketers will need to help their clients be found on the map, an expansion of the "store locator" search that is built into the websites of many supermarkets. SEO experts should be marking up sites with schema, pushing for ecommerce sites to have richer, more varied product images, maybe now all in 3D, and being the connectors between users, search and sellers.
So now you can get an answer online to "Where did you get that hat?" without having to even ask the question; just shoot, search and walk, if the result isn't too far away that is.
---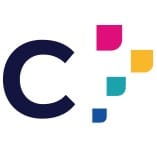 Clever Marketing is a design and digital marketing agency who embrace change and new technology. Some of our digital team have over 20 years experience in the industry and can help you be found with all the new search ideas.
Call us on 01276 402 381 or complete the contact form to discuss how we can get your business up the rankings or be found on image search.