The term "web design" is a broad term covering a multitude of disciplines involved in creating websites. For now let's keep it simple and take it, quite literally, at face value… web design means making websites look good. Of course, looking good is quite subjective, but your website should instantly say:
Who you are,
What you do and,
Convey your business professionally and with style.
At the very minimum, your website should be a shopfront, with your logo & branding, a display of your products & services, some information about your business, and options for visitors to contact you.
But what if your website looks fantastic but isn't actually doing anything? We looked at this common issue in "What, Your Web Designer didn't SEO your Website?" and said we'd address the pointers, so here are some signs that your web designer doesn't do SEO.
1. Your Website's Not on Google.
Google your own brand, company name or website address – is it on Google?
What if it's not?!
But the site's been live for nearly a year now, what on earth is going on? You paid (tens of) thousands of pounds for a stunning website design but your website's not on Google! No wonder you're getting no enquiries, no leads, and no sales!
This is uncommon but we have seen it. One of the reasons is that, whilst in the design stage, your web designer would have hidden your website from the search engines. After all, your audience should see the new site when it's ready, so it's best to prevent the development site or staging server from being discovered, crawled and indexed. We get that. But when your web designer forgets to switch that feature off, it means your live site isn't crawlable or indexable.
From a technical SEO perspective, it's usually just the robots.txt file and a directive that reads:
Disallow: /
Here's what our robots.txt file looks like.
The solution is to edit your txt file to allow all visits and only disallow visits to sensitive sections of your website. You can do this by downloading the robots.txt file, editing it, and re-uploading it. If it's in WordPress, you need to un-tick the option to "hide from search engines" and this will do the same job. If you need help fixing this, get in touch with Clever Marketing, we can assist.
2. No Google Analytics.
A web designer who knows no SEO may not have heard of Google Analytics. Therefore they wouldn't place a script on your site for a tool they know nothing about.
The other reason for not having the JavaScript snippet on your business' website is that they simply overlooked it, due to a lack of experience and/or procedures, or they just plain forgot, which is highly unprofessional.
If you don't have Google Analytics running on your website then how can you track visits, which pages were viewed, how many goals are being achieved etc?
The solution is to set up your Google Analytics account and hard-code the snippet into your site, add it through a plugin on your Content Management System or add it via Google Tag Manager. You can test if your tag is firing correctly by installing the Google Tag Inspector extension on the Chrome browser and testing your site. If you get stuck then call Clever Marketing.
3. New Google Analytics.
This is one we come across every once in a while. The web designer didn't ask you if you already had a Google Analytics code or they didn't lift it off your old website, and so they set up a brand new Google Analytics for you. Which was nice, except they just broke a continuous feed of the last ten years or so data, so you can't do year-on-year statistical comparisons! This is, again, either down to laziness or sloppiness.
Another reason is that clients often forget or lose logins and, again, can't be bothered, so the new designer sets up a new account.
The solution is that, unless you have a very good reason not to continue using the same Analytics ID, then just re-use the old one. If you can't access it there are ways to officially recover it. Use this Google support page to recover an old Analytics account and if you need help, ask Clever Marketing.
4. Failing to Understand Information Architecture.
Some web designers will just look at your site and tell you that they should build it in the manner that suits the design, the aesthetics. That's not correct. The maxim, from the field of building architecture, states that "form follows function". You create a site based on what you want it to do, and then you make it look pretty, experienced website designers know that.
Clever Marketing had this very issue last year when we were invited to SEO a website because it was no longer generating leads We took a look at the Google Analytics and, not long after the new design was launched, the site's traffic "fell off a cliff". The firm's primary services had previously ranked in the top ten in Google and attracted a regular flow of leads. The designer thought that there were "too many words" on all the main service pages, and condensed them all into just one page. Needless to say this was disastrous for the business and they urgently called in Clever Marketing's SEO experts to undo the damage.
A similar catastrophe we saw was when a web developer refreshed a website design and, for reasons known only to themselves, decided to replace existing popular pages with ones with completely new and different URLs. Years of positive SEO work, deep linking and individual page rank went out of the window when the designers flicked the switch!
The solution is in another principle which is "if it ain't broke, don't fix it". Ultimately, web developers should use extreme caution when rebuilding websites. They should understand the build of the site and try to keep the structure, if it's successful, as best as possible. If your web dev can't answer questions about information architecture they're not up to the job. Get a serious SEO consultant in like Clever Marketing and we'll get this right for you.
5. Not Taking Speed Seriously
The last five years or so have seen Google take the speed of websites very seriously. Speed is a ranking signal. If your website doesn't load quickly and isn't ready to interact with in a few seconds, then it can get leapfrogged in the Search Engine Results Pages (SERPs) by quicker websites. Google likes fast websites. Users like fast websites. Google likes to keep its users happy.
Web designers building slow sites is probably the most common problem we face when we are invited to step in and do a better job. Even the most seasoned web developer may "know WordPress like the back of their hand" but not have the foggiest when it comes to really optimising a website for speed. Just because it loaded quickly on their new Mac on a super-fast broadband connection doesn't mean that it will be the same experience for an end user who might be on a 3G connection on their mobile phone.
The solution is to start from the ground up, use the fastest servers and services that you can, use lean themes, and develop a culture of speed in your company.  You must always work to keep mobile users happy and the desktop experience will follow.
---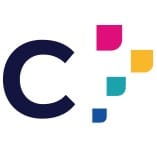 Maybe your web designer doesn't do SEO, but we do. Berkshire, Surrey, and Hampshire-based, but with national and international clients, our digital marketing agency specialises in both SEO consultancy and web design & development.
With our dual expertise your website works well, ranks well and looks good too.
Call us on 01276 402 381 or fill in our easy contact form.