The current situation with the coronavirus is absolutely unprecedented. People are experiencing a great deal of anxiety on two fronts. There's the health and well-being of themselves and loved ones, and the uncertainty in terms of their jobs, businesses and livelihoods.
We've outlined some steps for businesses to take and work around the physical restrictions that may impact them – whether government-mandated or as a result of more caution exercised by clients or the public generally. Your business can navigate and take advantage of the always-on digital world.
Digital Comms
With so many people now working from home, there's been a sudden uptick in digital communications. Where once you'd shout across an office or walk to a colleague's desk, we're now going full digital.
Keeping in touch with your team is crucial, not just for staying on top of projects but also for maintaining morale too.
Beyond email and phone calls, you can FaceTime and WhatsApp your colleagues. Video calls add an extra dimension to voice communications especially when we're confined to home working.
Better still, use Skype, or the more commercial Skype for Business or now Microsoft Teams (It's already started to supersede Skype for Business). Your team can be sat at their home desks, on their laptops, with some great group calling features.
Other tools you can use for better digital comms are Slack, which is popular amongst web teams, Zoom and Cisco's Webex. Ultimately, what you use is down to availability, cost etc. So see what digital communication tools you already have and might not have been using before.
It's good to talk.
Cancelled Events
If your company or organisation has cancelled one or more of its scheduled events, provide delegates with an alternative digital experience. This can take the form of streamed presentations, online workshops or forum/Q&A discussions.
Set up a series of webinars that reflect the content of the conference, festival or event. Webinars are informative, engaging and interactive – as well as flexible. They can be effective as a learning tool, especially when accompanied by supplementary digital materials. Webinars add benefits to your participants in a way that face-to-face sessions are not always able to do.
However, just as you would provide directions to a live event, your delegates will need to know that the webinar is available and how to find it. Manage communications via email, social media, digital advertisements, and drive traffic to the webinar on your website.
Revisit and Audit Your Own Website
With much of the world going full digital to conduct business, it's a great time to audit your website. Taking the time to conduct a website audit allows your business to take stock of its role and successes.
Is your website up to date? What do you need to add and how often in this time of digital-only transactions?
Does your website do what it's supposed to do? Is it fit for purpose?
Are there goods or services that are not usually available online that can be posted or downloaded?
Does your website express the ethos and message of your company to its online audience in the best possible way?
Completing these vital steps now is essential for when business picks up, meaning your company and your website will be ahead of the game.
If your business is short on resources or knowledge, let us know and we'll be happy to help you audit your website.
Digital Marketing
With staff having to work from home, businesses are spending more time online. Activity has fallen for some industries, like travel, but generally there's been an uptick in digital activity as workers stay indoors and away from offices and public places. Some service providers have released unlimited broadband to help consumers and businesses alike.
Digital marketing is perfect to reach out to your clients and customers whilst they spend more time online. Use the digital marketing channels at your disposal to create and maintain brand awareness, order online, earn discounts for recommendations and referrals, or sign up to online video classes.
If there are ways you can help your clients or customers let them know. Do you have useful information they can act upon, or guidance and advice relevant to their life or work?
All this information can be distributed via emails and social media. Remember that people are bombarded with information at this time, so you will need make your message stand out.
Digital Brochures
Digital brochures are a great way to get information and news out to clients and customers, especially in a visual way. These can be sent out as links in an email campaign or signposted in your website.
A digital brochure acts like a mini website, with integrated forms, animation and videos, and it is a proven way to keep business flowing and maintaining a connection with those served by your business.
---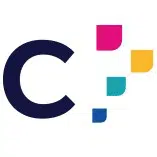 Clever Marketing takes the coronavirus and its impact very seriously, however our team are all working remotely and open for business as usual.  We're passionate about helping businesses during these tough times and keen to help you go full digital.
If you need help please call Clever Marketing on 01276 402 381 or fill in our easy contact form.