8 Steps to Increase Traffic to Your Website: Part Three
Once you've got the right stats and analysis tools in place and you're armed with a clutch of keywords that you want to drive traffic to your website, then the next thing you need to do is audit your website.
How do you audit your website?
Easy. Well, it can be easy and it can be quite complex too; it really depends on how deeply you want to audit your website.
Audit Your Website with Google Search Console
The first thing you can do is go and check your Google Search Console. Formerly called Google Webmaster Tools, it's great because it's a free tool.
Look for "manual actions" and "security issue" – unless your website is particularly badly built or you've been up to some shady SEO practices, these should be all clear.
However, if you have issues in these areas you should take the actions to mitigate them as Google suggests.
Check your "coverage" on the GSC splash page:

We had a look at our portfolio and we don't have any errors on any of our professional sites but if you found any "pages with errors" just click "OPEN REPORT" and explore the errors you find.
These are usually crawl errors so make sure that those URLs listed are published and live, look to see that your XML sitemaps contain the correct URLs.
When you've finished fixing your pages then you can resubmit your pages to Google's index.
To get the most out of Google Search Console, make sure you submit the correct version of your website: there is a massive difference between your…
http://

https://

http://www. and

https://www.
…versions of your website.
You should only have ONE of these, an https version preferably because
the search engines like these (https is considered a "ranking signal" and can have a positive influence on your rankings) and
so do your visitors (Website users like to know payment and personal details are transferred securely)
Make sure that you have all your rewrites and redirects in place and work on the one version.
GSC will also help you to identify:
Whether your pages are in the Google index. And if not then you can submit them.
What your Click Through Rates are – Do you need to rework your meta descriptions to make them more appealing in search?
Your rankings – Can help you decide which keywords you need to work on to get them into the top ten.
Your link profile – is your internal linking structure correct? If not what do you need to do to "sculpt" your site structure.
Thin content – Pages with not enough text to capture users attention.
Duplicate content – Using the same content in different sections.
Mobile friendliness – Does your website work well on mobile devices?
Audit with Google Analytics
Again, rather than dive straight into expensive paid tools, you can use Google Analytics which is absolutely free.

In the above image you can see all the positive data in green but where you see red you'll want to start investigating.
Pages per session are down compared to the same time last year, so here's a starting point for your efforts.
Other "low hanging fruit" you can pick are:
Site speed: Go to Behaviour > Site Speed > Overview
This section of Google Analytics will show you which pages are slow so you can look at how they are delivered and make decisions on optimisation: do you need to strip out any fancy animation, reduce image sizes, look at minimising your scripts, GZIP and compress files, load your scripts in a different place in your code, get a new server etc.
Other Tools Are Available
Google's Analytics and Search Console (Formerly Webmaster Tools) are great free tools to start your audit. You may also wish to look at Bing as well, as a companion to GSC, but also a number of other incredible tools:
Google Lighthouse
This audit tool is available in Google Chrome's developer console. Open the webpage you want to expect, open the dev console and run an audit. Lighthouse will show you your performance, web best practices, accessibility and SEO audits. Run it in an incognito Chrome browser window so that any extensions don't slow it down.
Google PageSpeed Insights
Go to PageSpeed Insights and enter the URL of the page you need to inspect. You'll get a wealth of info that's integrated into Lighthouse but you can see the speed issues alone here.
PSI will show you where your pages need attention. Fix the issues that are flagged up, speed up your site, get better scores and hopefully you'll get better rankings and more traffic.
Xenu Linksleuth
This is a very old tool that's not been updated in years but it still does exactly what it says on the tin.
Linksleuth crawls your site and gives you lists of broken links. and which pages in your site point to these broken links.
This tool doubles up on Google Search Console but does the job in a different way and so it may be appropriate to have this in your toolbox as well.
Screaming Frog SEO Spider
A staff favourite here, Screaming Frog's SEO Spider will crawl your site and pull all the data you need to analyse in a simple spreadsheet.
It looks at your titles, descriptions, the length of these fields (Not enough or too much text?), any redirects in place, h1 and h2 tags, file sizes, word counts, inbound links, missing image tag alt attributes etc.
The raw data is so handy that you can spot issues at a glance and it gives you all sorts of options to slice and dice your data.
Moz
When Rand Fishkin started SEO Moz in Seattle in 2004 his online tool was a cool extension to the SEO findings his company published.
Spidering websites, the eventual Moz SEO toolbox is a SaaS subscription tool that you can enter your URLs and parameters into and see the errors in your website.
Moz gives you a laundry list of all the problems with your site with priorities and what to do to fix the issues.
SEMrush
Just like Moz, SEMrush is another tool that crawls your "project" websites and reports on what is wrong and how to fix it.
As with all tools, you will need a level of expertise to interpret and act upon the issues that SEMrush flags up, but it is an extremely useful tool to have in your web audit arsenal.
And there's More…
Other tools that are also worth a mention are:
Ahrefs.
MajesticSEO.
SEOptimer.
SpyFu.
As with all website audit tools, you may have heard great things from different users. Ultimately it's entirely up to you how you work and which tools suit your workflow. Do you like free tools? Is the interface right? Are there too many switches and dials to monitor and flick?
But the big question really is do you have the knowledge, the skills and the time to delve into a new tool/set of tools and do the work yourself? If you do then good. If not then let us know.
---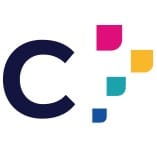 If you need help to understand audit tools or you'd rather let us do it all for you, then get in touch. Clever Marketing are a premier Hampshire digital agency with many years of website SEO audit experience and the results to show for it too.
Call us on 01276 402 381 or complete our easy contact form.