It's all over the news all over the world, you can't avoid it – COVID-19.
Here at our digital marketing agency in Farnborough, we first noticed the effect on business of the Novel Coronavirus on Monday 16th March when the business centre we operate from was quieter than normal. By Tuesday the car park and building were almost empty, and that evening the decision was made that it was safer to work from home.
Now all the Clever team are all working remotely and still providing the same exceptional service you've come to expect from us.
The very first thing we did was ready our business continuity plan to assure our customers and visitors that we're open and it's business as usual. We will publish this as soon as it's ready. Edit: From March 19th you can see our business continuity statement.
As an agile business we're used to remote working practices and so we thought we'd share with you some tips for working from home.
1) Maintain the Work Mindset.
Maintaining your professional mindset is the first thing you should be doing. You still have an excellent job to do and the only thing that has fundamentally changed is your working environment.
Just because you can work from your bed, in your PJs, on the couch etc. you should be able to maintain the excellent level of expertise and customer service that you usually offer.
Also, if you're on a Webex, Skype, Zoom or Microsoft Teams call, your colleagues and clients can see what you're wearing, so bear that in mind.
By continuing to project your skilled attitude you'll be setting an example to all your colleagues and showing your clients and suppliers your masterful ability.
2) Set Up Your Home Working Space.
It may certainly be a novelty to some staff, emailing from the bedroom, video conferencing in the lounge, or doing digital marketing at the dining table.
Whatever your preference, it's good to have a dedicated working space if you can: At a desk in a spare room, at the table in the dining room, on the spare sofa in the playroom or out in the summer house in the garden.
Whichever place you choose to work from, make it comfortable, make sure there's enough light, have a strong, reliable WiFi connection and have your phone to hand. Have your desktop apps on your phone too as a backup.
Remember, if you're teleconferencing, people on video chat can see what's behind you, so make sure you're sitting somewhere pleasant and clutter free. Make your work-space conducive to producing brilliant work and you'll be as productive, if not more, than you were in your office. If that's not possible, some apps allow you to add background effects, from sunsets and New York penthouse backdrops, to a simple blur effect.
Other things to consider are that you keep your work-space quiet and distraction-free. Keep any children, pets, family members and lodgers away from "your area" and let them know that the time and space needs to be respected so that you can continue to work with professionalism.
3) Stay Connected with the World.
Having your communications set up correctly and reliably is vitally important. As above, in setting up your working environment, have a good seat and make sure all your communication tools are at hand.
Your broadband or wireless is your number one tool, so make sure you have a good signal and a sound connection. Ensure you also have a mobile phone as backup with a big enough data plan to see you through if the main connection drops.
Choose a place in your home where you get the best connection or use a CAT-5/Ethernet cable and plug straight in to your router for the most dependable internet access. Make sure you have the speediest fibre that you can and call your provider if you need an upgrade.
Email is probably your next most important necessity. Make sure you're set up to access your email from home. Also ensure you have some shareable storage for collaborating with your team on those shared attachments.
Then you'll need all your teleconferencing tools: Skype, Skype for Business, MS Teams, Slack… whichever tool you use, set it up and make sure you test it. Have a few options in your comms toolbox because, if you use Teams, others may not – so have Zoom as an optional extra.
4) Have a Daily Routine and Stick to it.
You probably had a good routine when you went to the office, so try and replicate that whilst working from home.
Get up at a regular time, infact get up early. Go through the same motions you used to and, instead of a drive or train journey, go out for a walk (Government advice pending) or have an exercise plan. Lunchtime is the same; make sure you're not stuck at your desk, so get up, get exercise and actually have a break. Finish on time too. Working remotely can often mean the hours whizz by and you may not realise the time. So make sure you finish at a good time.
5) Be Prepared for the Hybrid Working Model.
Working with clients in the global financial services industry (And a number of other STEM businesses), the new hybrid working model is becoming increasingly important. We will all go back to work eventually but the benefits of working from home remain, so we will see methodologies where we mix home and office-based working.
Be ready for that change because being dynamic, and at the forefront of our increasingly technocratic society, is a competitive edge for businesses, large and small.
Working from home isn't for everybody but there's not much choice at the moment – we're all in this together.
Look after yourself, your mental health, and support your clients and suppliers too. Make sure you spare some time for your family and relatives as well, seeing as you're all at home together. Check in on colleagues who may be on their own, they may be in more need of moral support than anyone, living alone and working solo.
Ultimately, working from home can be a massively positive experience – reducing pollution, being able to focus and dedicating yourself more than ever to projects is a huge bonus. Make the most of it too, because things will return to normal someday soon.
Also, if you're finding so many positives from remote working, make sure that this becomes an intelligent part of your routine once we're all out of the lockdown.
---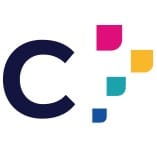 If you have additional tips, feel free to comment, we'd love to hear what you've done to increase productivity and better serve your clients.
Do you need excellent SEO consultants, professional PPC campaigns or a digital strategy?
Call Clever Marketing on 01276 402 381 or complete our easy contact form.