Do you find your customers always drop off during the checkout process? Have you got no problem getting leads, but are struggling to make them convert?
If so, the problem most likely lies in your eCommerce process. Improving your buying funnel makes purchasing from your site faster and easier for your customers, giving you more control over your conversion rates. Here are the seven key ways to improve your eCommerce process:
Remarketing
A remarketing strategy is key to targeting those customers who abandoned their baskets during the checkout process. This might entail creating paid ads featuring the product they had in their basket with a value-added offer, an approach which gave Yankee Candle a 600% rise in conversion rates.
An alternative approach is to send an email shortly after a customer's visit, reminding them of their cart and chosen items, with the aim of prompting a return to the site. This can be followed up with an email about free shipping, or the details of your call centre to allow the customer to voice any complaints.
All of these steps work to bring a customer who is not quite ready to buy that one essential step closer to conversion.
Personalisation
In an ideal world, you should be one step ahead of your customer and know what they want before they do. So how can you translate this into your eCommerce process?
Remembering card details, offering personalised upsells or reminding the customer of previously viewed products are just a few key examples. Supermarket giant Tesco took this one step further by making suggestions based on weather predictions and events.
Offer Help
The key to effectively offering assistance during the checkout process is to know when you're needed. Assistance shouldn't be intrusive or persistent, but always present just in case.
Offering help at crucial points through use of phone numbers, email addresses and even expandable sections of additional information gives your customer the information they need, when they need it. As concerns are addressed and questions are answered, the likelihood of irritation or drop-off is greatly reduced.
Integrated eCommerce
If you use a third party payment provider, the chances are that the look of your website can change dramatically when a customer shifts from browsing to making a payment. This can, subconsciously or otherwise, cause a sense of disconnect and a potential loss of trust.
Even though online payments have become ubiquitous in recent years, there are still many of us who feel slightly wary about paying for things and entering our card details online. An unfamiliar website interface asking for payment information can feel "spammy" and unreliable.
To solve this issue with your website visitors you need to integrate your payment gateway into your main site as seamlessly as possible, and include security certificates to highlight your trustworthy credentials.
Delivery
The speed and cost of shipping can both be major deterrents to a potential customer. This doesn't have to mean crossing into Amazon territory and investing in drones – making things more convenient for a customer can be as simple as offering free shipping (which is likely to prove its worth in ROI).
Alternatively, offer options such as "click and collect" or "reserve and collect", which allow a customer to choose their item and receive it at their own convenience. This not only reduces those ubiquitous "sorry, you were out" cards coming through the letterbox, but puts control in the hands of the customer.
Simplify and Remove Distractions
Your payment portal isn't the right place for ads. The last thing you want to do is redirect your prospect somewhere else once you've finally got them to the checkout and they're ready convert. Make your basket and payment pages clean, simple and clear with solid calls to action every step of the way.
Make sure your website is responsive and quick or you risk losing impatient customers as each new page loads. Simple steps such as including progress indicators give the customer more visibility and control over the process.
No Forced Registration
Forcing your prospects to complete lengthy and tedious "sign-up" forms is a recipe for disaster in today's time poor society – allow a guest registration to make the process quick and painless. Obviously capturing new sign ups and leads is a great thing, but not at the risk of a potential sale.
The same goes for your payment form. Make it as short and easy to fill in as possible, with "remember card" functionality and postcode look-up.
Ultimately, the key to a slick eCommerce process is to make it simple, intuitive and quick. These clever videos by Google Analytics are a useful reminder that shopping online is meant to be easy.
---
Personalisation and remarketing are useful and potentially lucrative strategies, but should never detract from a customer's online shopping experience.
---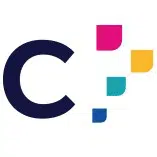 Need a professional agency to improve your e-commerce offering? Speak to us! Call us on 01276 402 381 or fill in our contact form.
For examples of our work see our web design page.