These days, the general impression is that
digital marketing
rules the roost. Wherever you look, there are experts and blog posts dictating to you that online and social media are where it's at. It can seem like there's no alternative, and that's where your budget should go. But as we've talked about before, 
print isn't dead
, and actually plays a pretty vital and irreplaceable role in your business marketing strategy. That role is all about building and maintaining customer trust. Trustworthiness is one of the most important impressions you want to create. It's what inspires customers to choose your business time and time again over competitors. Whereas anyone can get started in the online world with little to no reputation or budget – it costs nothing to set up social media channels – print marketing takes planning, networking and investment. In other words, you need to be a legitimate, serious business to do print marketing well, and it's likely that this reality is in the back of people's minds when they come across your print advertising. Here are just five more ways that print marketing can inspire trust, and how you can make the most of this to boost your sales.
1. Tangibility
There's just something so authentic and trustworthy about something you can actually pick up and touch. Essentially, it's physical evidence of your brand that can't be faked or misinterpreted. Customers are becoming increasingly wary of online advertising over fears of spam and viruses – so the fact that print marketing is inherently "safe" works to its benefit. Your commitment to a print piece also shows that you care enough about your business and your customers to invest in this tangibility, which brings with it an authenticity that can difficult to achieve online. It's also unique in that it retains a certain permanence; it's delivered straight to your customer on their doorstep, and may stay in their homes for years to come.
2. Strong design and branding
Your print pieces, such as flyers, brochures and leaflets are the ideal place to showcase your
business branding
and your
brand design
. Whether you have an in-house design team or outsource this to a specialist design agency, sleek and professional design is a powerful way to prove your credibility and inspire trust in prospects. It shows customers you have money, creativity and savvy. Make sure your design is consistent with your other marketing channels to create a cohesive brand image and an unstoppable marketing force!
3. Social proof
While customers tend to scan online content, they're much more likely to spend longer really reading a physical piece of print marketing. Therefore, it's the perfect place to position all those hard-won testimonials and reviews from your loyal customers. By now you'll know just how important testimonials can be, as praise from your business looks so much more authentic coming from an impartial third-party than it does coming from you!
4. The "jumping off point"
Print marketing is the perfect place to provide routes into your other channels. Include links to your social channels, website and designated landing pages to create the impression of an established and active business. These specially-built landing pages can act as extensions to your print marketing, helping to build upon and continue that trustworthiness and credibility.
5. Copywriting
Good copywriting that is concise, compelling and free from errors will benefit you in all of your marketing, but especially in print. Errors online can be quickly edited and amended, but once your brochure or flyer has gone to print, that's that, so it requires a particularly meticulous eye for detail. A professional copywriter can help you to use copy to pick out the specific and unique benefits of your products or services, and is well worth the associated cost. A well-written piece of print marketing not only makes you look professional, but can be the ideal platform on which to showcase your brand tone of voice, continuing to build that essential relationship with customers and prospects.
---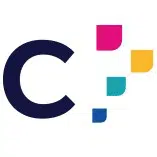 Does your business inspire trust thorough print marketing? Need some Clever Marketing to impress your clients? Then take a look at our
print portfolio
and then call
01276 402 381
 or fill in our
easy contact form
.