Is no one opening your marketing emails? It's a common problem. 68% of content marketers say that email marketing is integral to their business, but many also find it a tricky medium.
You've got so much interesting content, but aren't really sure how it translates into a succinct email designed to encourage click-through.
Or maybe you're struggling to think of ideas for your emails and they've become repetitive and dull.
Both of these scenarios only have one likely conclusion: the trashcan.
Don't waste time, effort and budget on marketing emails that don't work. Here are 5 easy ways to make your marketing emails more engaging.
Write a better subject line
The subject line is the first test, and is 9 times out of 10 the reason a customer actually goes on to read that email. What makes a good, high converting subject line has a lot to do with what your company does and what your readers are interested in – but there are some general rules of thumb to abide by.
Keep it short, simple, and to the point.
Questions and direct statement always do well, as do quirky, unexpected facts to hook in a customer. The better your subject line, the more times that email is going to get opened: fact. Oh, and personalisation makes for healthy conversion rates, too.
Make it responsive
If your emails aren't responsive, you're probably irritating at least half of your email base. Why? Because they'll have to sit there, pinching and scrolling on their phones, just to understand what you're actually trying to say to them (and that's if they make the effort at all)!
Designing your emails so that they are optimised to appear on mobiles and tablets removes this step entirely. The easier you make your emails to read and navigate on the go, the more click-throughs you'll start seeing.
Use more imagery
We're massive pioneers of good copywriting. And your emails definitely need to be written in an accurate and well-thought out way. But there's nothing less inviting than opening up an email with a great subject line to see one massive paragraph of text, and nothing else. Who has time to read that?
Intersperse your clever copy with graphics, images and dynamic components to lead a reader's eye. Even if you just vary your font size and type, it will be more inviting than an email that looks like a textbook.
Don't forget automated emails
We spend so much time talking about creative, campaign-led emails, but this is probably only around 50% of the emails you actually send. What about the one customers get when they sign up?
When they make a purchase, or request a call back? These automated, standardised emails are just as important, and should still make the right impression about your business. Creating an innovative campaign email then following it up with a poorly-executed automated message just won't cut it.
Put some effort into personalising these, and create some professional looking templates for each scenario. Your customers will thank you for it!
Create better content
This one is pretty self-explanatory – your emails will be vastly improved by the content you decide to put in them. One of the biggest mistakes we see time and time again is businesses simply talking about themselves in their emails. There's only so much company news a customer can take before they think, "so what?"
Creating content that is genuinely interesting and useful for your customer (and more importantly, designed with them in mind and not just to promote your business) is one of the cornerstones of modern content marketing.
In this way, "what's new at Dave's Drains" becomes "10 ways to check the health of your drains". If your customer thinks they are going to find something interesting and valuable within your email – why wouldn't they open it?
---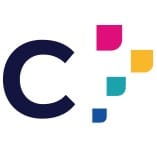 Do you need someone to make your emails more punchy? Want those open rates to increase? Need to do GDPR email marketing?
Hampshire digital agency Clever Marketing are here to be an extension of your business – call us on 01276 402 381 or fill in our easy contact form and we will be happy to look at your email marketing, your SEO or run your PPC campaigns for you. (We work with businesses in Berkshire, Surrey and London too)