As technology continues to develop and change the way we do business, many have turned their back on traditional print.
Whilst digital marketing like email newsletters, organic SEO, PPC advertising and social media can deliver great results, integrating online marketing with traditional print can be a more powerful marketing tool, so make it part of your marketing mix.
We love all things print. We've helped many clients grow their business by using our wide-ranging print skills and expertise. By understanding our clients' business we can guide you through the entire process producing awesome designs and innovative printing. From our customers' feedback, we know that print still has a massive role to play in getting their brand and business noticed.
Print is tangible, engaging and versatile plus it offers a sensory experience that can help get your business noticed in ways that digital media cannot. We still design and print everything from business cards to the college prospectus, posters and stickers, books and catalogues, brochures, corporate literature, branded stationery, direct mail, exhibition graphics and flyers. Litho print or digital, print runs large or small…
Print's not dead! Far from it.
Sound too good to be true? Here's a testimonial from just one of our many happy customers…
"Clever Marketing offers a thoroughly professional and friendly service as well as an excellent quality product both in terms of design work and production. Without Clever Marketing's print experience, knowledge and quality supply of services and materials, the charity would not have evolved to where it is today."
Mark Rye
CVQO Brand & Project Manager.
---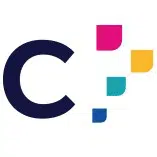 Still interested in print? So are we. Take a look at our print portfolio.
Give us a call on 01276 402 381 or fill in our contact form to chat with us about your next up-and-coming campaign and we will do our utmost to ensure that you are more than happy with your next print run.