Apologies for the acronyms but it was hard to squeeze in the full headline which would have read:
Expertise, Authoritativeness, and Trustworthiness (E-A-T) becomes Experience, Expertise, Authoritativeness, and Trustworthiness (E-E-A-T) in The Google Quality Rater Guidelines (QRG).
So we wrote EAT becomes EEAT in the QRG instead.
Quality Raters Guidelines
Firstly, the Google Quality Rater Guidelines (QRG) are a set of specifications used by human evaluators, or "raters", to assess both the quality and relevance of search results. Yes, that's right – Google's algorithms rank web pages but there are human beings who manually evaluate web content. Because every algorithm change is, in effect, an experiment the quality raters evaluate webpages to provide feedback on the results. When there are significant changes in the Google algorithms the QRG are updated to reflect and provide the latest guidance to raters on how to evaluate websites.
E-A-T (Expertise, Authoritativeness, and Trustworthiness)
Digital marketers familiar with the QRG know that quality raters evaluate web pages to see if they demonstrate expertise, authoritativeness, and trustworthiness, abbreviated to E-A-T. These equate to:
Expertise: Does the content creator demonstrate the necessary knowledge or skill for the topic? So for example, an article about re-wiring a home – is the author a qualified electrician or just an enthusiastic DIYer?
Authoritativeness: Is the content creator a "go-to" source for the subject matter? Whilst there is often more than one expert in any field, is the author one of those known to be an authority on a subject?   
Trustworthiness: Whilst trust is the third item in the E-A-T acronym, it is by no means the least. In fact it is THE most important because no matter how much expertise or authority a page and its writer show, without trust these other factors do not matter.
E-E-A-T (Experience, Expertise, Authoritativeness, and Trustworthiness)
In the latest update to the QRG (15th December 2022) Google introduced the concept of "E-E-A-T" or Experience, Expertise, Authoritativeness, Trustworthiness. This has added a fourth dimension to rating the quality of a web page – does the writer and/or the website demonstrate experience in the subject matter?
Experience: Does your writer have first-hand experience of the subject matter? Would you buy SEO services from an expert with 20+ years demonstrable experience of global corporate, national and local SME work or a faraway spammer with no portfolio?
By adding experience as a factor E-E-A-T expands the focus beyond purely the content at-hand and looks at the website creator and the wider website content. This even includes the personal or company brand.
How do Clever Marketing Help with E-E-A-T?
As a full-service digital marketing company set up in 2007 (Graphics, design, website design, development, content writing, SEO, and PPC) we have in-house experts who individually over twenty, and in some disciplines, over thirty years' experience in their respected professions.
We achieve E-E-A-T for our websites and those we design, build, and mange by:
Naturally showing our experience in our field, and only working with experienced professionals in the subject matters we work on.
Helping to create high-quality, accurate websites and content with only experts in their fields.
Working with qualified professionals of sufficient stature within their areas of expertise.
Demonstrating trustworthiness through dedicated customer service, and expertly completing digital projects that naturally add credence to ours and their brand.
Whether a Google Quality Rater visits your website and conducts a manual evaluation, reporting back to Google or not, it's best practice to work to the highest standards that you can achieve. You're not just trying to convince the search engines of your levels of professionalism, but your audience too. (Read all 176 pages of the guidelines if you'd like to know more – we have!) 
---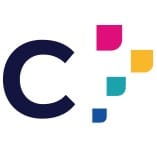 Clever Marketing are experts in design, web design & development, content, SEO and PPC. Call today to secure their most intelligent team, and see what's possible with their incredible knowledge on your side.
Call 01276 402 381 or complete the contact form.