As a digital marketing agency serving clients in nearby Berkshire, Hampshire, and Surrey, we're regularly contacted by local businesses looking for our services. The calls are usually from business owners who have used the search engines to find a digital marketing agency near me, an SEO agency in Hampshire, or terms around website redesign services.
The reasons why firms get in contact with Clever Marketing are numerous;
They're a new or inexperienced business and they've rightly identified a requirement for marketing, and especially digital marketing, so they're prospecting for a suitable vendor.
Often they're a business with either no marketing function or a limited existing resource, and they're looking for first steps or to expand in that department.
Many firms come to us because they're not happy with their existing agency, and they're seeking a new partner.
This last point is often due to specific reasons such as their traffic is not improving, leads are not being generated or there are no fresh new ideas.
We usually organise a meeting to discover what lies beneath the company's "pain points", take a look at their business plan, and use this to identify the source of these issues and to provide a solution. This usually starts with a website and Search Engine Optimisation (SEO) audit, an analysis of their Pay Per Click (PPC) accounts, and a general investigation of their processes, and their data.
Once we have an understanding of their current landscape, we formulate a digital strategy for them.
The Seeds of Developing a Digital Marketing Strategy
The process of developing a marketing strategy is actually very simple. Having seen the company's business plan we create an objective-based strategy that "starts at the end" and then works backwards.
For example, we recently spoke with a professional services association, and they painted a pretty picture of their current membership numbers. With some research, we discovered that this was just a tiny proportion of the total volume of potential prospective members in the UK. Furthermore, the sector is not just expanding but expanding rapidly, with new registrations far exceeding previous numbers.
The client's objective is to increase membership over the next few years, looking at potentially doubling its turnover in the next year, and by a conservatively similar amount each year over the next five years. As a digital marketing agency, our objective is to help our customer achieve that and so the marketing strategy looks like this:
Brand Strategy: Often overlooked, the brand strategy is the cornerstone of the grand plan. Every single activity we conduct under the whole marketing strategy umbrella ultimately feeds back to the brand. Everything we do over the next three years of the plan ultimately and naturally improves brand awareness. Whilst in this case the goal may not necessarily be to become a household name, being amongst the top 3 in the industry is a vital aspiration.
Website Strategy: Starting with the client's website, our technical audit highlighted a number of issues that require resolving. The website requires a faster, dedicated server and technical SEO to optimise the Content Management System making it faster, more efficient, boosting its performance and helping it become more accessible to mobile users.
User Experience (UX) Strategy: The UX part of the same audit unveiled that the majority of the website's valuable content was "gated" and only members could see. The ongoing strategy is that select items be available publicly to "tease" potential members, showing them the quality of what they can expect once they're part of the association.
Content Strategy: Talking of content, the wider content marketing plan is absolutely key here; regular, high-quality, publicly accessible information is crucial to keep the website fresh and users coming back to read it. The content project includes regular association and industry news, supported with key thought-leadership articles and whitepapers.
SEO Strategy: With new content created on a regular basis, SEO needs to also be conducted routinely. SEO doesn't just apply after articles are written, we prefer to have an SEO mindset before and during the creation of content. This helps to surface the valuable work in the search engines, bringing organic visitors to the website.
Social Media Strategy: With all the website's valuable resources, organic traffic alone may not be enough, so we open up other relevant channels on social media. With regular posting of news and blogs, plus periodical articles, the wider audience needs to know about the latest updates. Our social media plan includes building relevant audiences.
Paid Media Strategy: This is where we plan to use Pay Per Click (PPC) to further boost awareness. SEO can take time, and is a mid- to long-term goal. PPC provides a more instant and more controllable uptick in clicks. In addition to Google Ads and Microsoft Ads, we include paid social in this part of the strategy, using Twitter, Instagram, Facebook, TikTok, and LinkedIn as appropriate. Our audience her is most likely on LinkedIn, so that's where our focus will be, supplemented by channels that positively assist (In awareness and clicks).
Newsletter and Forum Strategy: With many existing members, and new ones being recruited all the time, there is a ready-built audience keen to hear the latest news and updates. Our strategy here aligns with the content strategy.
Measurement and Analysis: Depending on the priority of the tactic we may be immediately working on, analysis occurs on a regular basis – daily, weekly, or monthly. This helps us to ascertain the success of the strategy in incremental steps, allowing us to "adjust our sail", helping us steer very clearly toward the goal set in the plan.
That's pretty much what we do in the majority of our digital marketing strategies, tailoring each dependent on the specific requirements of the long-term business and marketing plans.
Marketing Tactics Versus Strategies
We're often asked whether we're being tactical or strategic in our plans and where we excel. The answer is both.
The main objective is to satisfy our clients' business needs, so first and foremost we strategically align with their business plan. As described earlier, this is the long-term ambition of the organisation and our role is to fulfil that through a marketing and digital marketing strategy.
The aforementioned aspects of our marketing strategies are mostly mid- to long-term with, for instance, the aim of our SEO consultancy to help the client achieve their own user journey, such as "become one of the top three professional services membership associations within the next three years." Our content strategy plan will build a body of articles that supports that, showing our client to be a top thought leader, pioneer, and exemplary membership provider in their field.
The expectation here is to provide month-upon-month, and annual data & analysis to show that our activities are on track.
At times, we may not have achieved the growth expected due to, for instance, a highly-competitive and saturated marketplace. This is where we pivot and develop specific marketing tactics for your organisation to help it achieve its marketing strategy. Our marketing tactics are the actions we conduct within our marketing campaigns.
Our marketing tactics chiefly involve conducting quick-thinking, short-term actions to achieve "little victories" whereas our marketing strategies are there to "win the war" so to speak.
Tactical and Marketing Strategy Examples
Digital Marketing Tactics
One great recent example of our tactical thinking was after the suspension of a London law firm by their regulatory body. The announcement of the firm's demise was sudden and so our client, one of their competitors, asked to see if we could assist.
We wrote a news article, explaining the situation that the regulatory authority had shut down the other firm, and that concerned former clients could get in touch. We built strong links to the piece, pushed it on social media, and gained very quick top positions in the search engines for the appropriate terms.
The result? Within just a week, our client had received a number of calls to be represented, and has since gained some new paid clients. Quite a few definite wins there.
Digital Marketing Strategies
We've elevated one local law firm to always be in the top three positions in Google SERPs for their local search Solicitors in Surrey for the past six years now. We've been adding to that by also promoting them as a top 3 local family law firm and local divorce lawyers, additionally gaining them a reputation for being high net worth divorce solicitors too.
Another of our clients has come from nowhere to be one of the leading names in commercial air source heat pumps, despite aggressive TV advertising by one of their much larger competitors.
Or there's the local construction firm whose ad spend we dramatically reduced some four years ago and we now get their phone ringing so much that they ask us to switch off the paid ads. The latest happy development in this story is they've made enough to expand their business regionally and are in the process of setting up yet another branch. That's another website design and development project, content, SEO, PPC, and paid social to help boost their profile even further.
---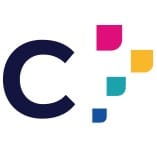 All in all, how our digital agency develops your digital marketing strategy very much depends on your business goals.
We have a solution for every ambition, so to secure our services, just call 01276 402 381 or fill in the contact form and we'll be happy to discuss your next project with you.