In light of current developments regarding the Coronavirus (COVID-19), Clever Marketing has taken a series of measures to ensure uninterrupted services to all our customers.
Our primary objective is to provide every single one of our customers with business continuity at a time when you need us most. These are unprecedented times and we continue to deliver agile and adaptable solutions for you.
Clever Marketing initiated the business continuity plan on Monday March 16th. This was after closely monitoring news and official government advice about the worldwide pandemic. By Tuesday we had mitigated risks to your health and welfare by immediately postponing all face-to-face meetings.
On Wednesday March 18th we took the decision for all Clever Marketing staff to work remotely. This was an immediate success and, again, there has been a seamless and uninterrupted service to all our clients.
Our agency takes the risk to public health and business very seriously. Rest assured we continue to closely monitor the situation and are ready to adapt to your business needs. We are maintaining all of our digital services as normal. However there may be changes to print services dependent on our suppliers.
Should you have any questions at all please feel free to get in touch. Your account manager or anyone else in the Clever Marketing team are always here for you. You can still call us on 01276 402 381 or via any of the channels on our contact page.
---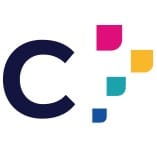 Our digital agency continues to provide top drawer SEO, PPC and paid social services despite the current situation. Web design and development also continues uninterrupted.
If you're new to Clever Marketing, do call us for any eCommerce or digital marketing you need, we're open for business if you are too.