After weeks of analysis and research, soul-searching, hard toil, design and code, the Clever Marketing website has been relaunched with a fresh rebrand to accompany its overall new look and feel.
Since our inception as Clever Marketing in 2007, we'd kept alive the strong print aspect of our brand and identity for over 14 years. However, whilst we are still big players in the design, print and graphics world, digital marketing and website development have long been our "bread and butter"; we eat, sleep and breathe digital, it's in our DNA.
With the new rebrand and relaunch, we pay greater homage to our existence as a full-service digital marketing agency. We are still a digital marketing agency, but we are also much more than that. Being "full service" means that we do more than just Search Engine Optimisation (SEO), Pay Per Click (PPC) and social media – we offer professional website hosting, support and maintenance. We provide professional web design and web development. You can still benefit from our graphic design, have digital brochures and print work. We have a legion of highly-experienced copywriters too, so you'll always have the best words to inform, entertain and convert your customers.
What's more, we're still the Hampshire digital marketing agency, headquartered in Farnborough, but we've expanded our team and our offices too. You can now pop in and see us to discuss your digital projects in our new Berkshire and Surrey offices too.
Whatever your business is looking for, Clever Marketing are the number one full service digital marketing agency for the home counties and London. Whilst many agencies offer the similar services to us, we are the truly clever marketing agency. Our digital team are highly experienced and have long demonstrable histories of web success so we have every confidence that you'll be delighted with the ROI we can demonstrate for your business.
---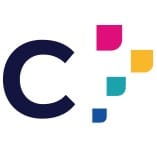 Take the new site for a test-drive and feel free to send us your feedback.
If you'd like to take advantage of our clever marketing skills, then call us on 01276 402 381 or complete the easy contact form.