We are excited to announce that we are moving our HQ from the main Farnborough location to the larger, more prestigious office in Camberley Arena Business Centre and will be operating from here from the 1st November 2021.
As the business continues to look for ways to improve its working environment and facilities for visiting clients, we are pleased to move to a space which provides more break-out areas, collaboration spaces and meeting rooms.
The move takes place on on the 28th/29th October. We will continue to be available on our normal office number 01276 402 381 and our email address, website and social media accounts will also remain the same.
Our main address will be:
Clever Marketing Ltd,
Arena Business Centre,
Riverside Way,
Watchmoor Park,
Camberley,
GU15 3YL
Our Farnborough and Winnersh offices will continue to focus on serving businesses in Hampshire and Berkshire, however, Camberley will now be our main point of contact as our new headquarters.
Taking a more collaborative approach
The new location signifies the positive shift in working practices as the business continues to evolve. It also allows the team a space to work collaboratively and combine their creativity with strategic thinking, ultimately delivering a more combined approach to help address customer challenges.
An open invitation
With better coffee machines and more comfortable spaces, we would like to take this chance to offer an open invitation to the new office for networking, free marketing advice or if nothing else – a good cup of coffee and a conversation.
Get in touch –Email: brian@cleverm.co.uk
---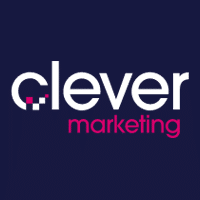 Clever Marketing is a full-service digital marketing agency. We design and build WordPress websites, then optimise them for SEO and drive leads through PPC and social media.
If you're looking to evolve your web presence to the next level, call our highly-experienced team on 01276 534 680 or complete the simple contact form.