Clever Marketing analyses the past twelve months in the world of digital marketing.
2020 was the year of the global pandemic with a huge transition to online shopping. What have been the big digital events of 2021?
The Hybrid Working Model
COVID-19 has lingered. Whilst not as immediately impactful as it was in 2020, with lockdowns and empty streets, the coronavirus has changed the world. In 2020 businesses that were able to provide staff with the means to work away from the workplace went fully remote. In 2021, as vaccination rollout protected the UK's population and the spread of coronavirus reduced, able businesses adapted the hybrid model of working.
The transition from workplace to work from home (WFH) in March 2020 was quite a shock to so many businesses. However, those that were agile enough quickly adjusted. With our long history as early adopters in tech, using MS Teams as our primary collaboration platform, we effortlessly transformed the business and our clients swiftly converted too.
As public protection mechanisms were lifted, many workers returned to their offices. Work-life balance and mental health considerations were strong influences on the adaptation of the new hybrid model, with staff managing their time between the office and home.
Hybrid working has been hugely beneficial to our digital agency and for our clients too. We've been able to focus ever more when we've needed to (no interruptions or distractions for hard-working copy writers) whilst also boosting the camaraderie with real-life office interactions.
We've not heard many stories of clients going back to their premises full-time, but we have seen a rise in the number of firms either downsizing and/or merging their office space and others who have gone fully remote.
Google Core Updates
Google continually updates its search algorithms and is usually light on detail about informing the wider public about these regular, almost daily improvements. However, 2021 was a year of numerous, more impactful updates.
The passage ranking update in February meant that a search for a specific answer would yield more than just a web page in the results, but also highlighting of specific, pertinent passages of text.  This meant that long-tail keywords started to gain ever more traction in the Search Engine Results Pages (SERPs). In-depth, quality content from sites with expertise, authority and trust can benefit from passage ranking.
In April the product reviews update was rolled out to surface the best quality product reviews. Expert knowledge of products, in-depth research, insightful analysis, comparisons, measurements, and original content all became key in helping consumers to make informed decisions.
By May, Google was rolling out a new natural language processing model in what it called the MUM update. The previous model was BERT, or Bidirectional Encoder Representations from Transformers). BERT processed the language of more complex search queries and did so admirably for a couple of years. Within just two years MUM, or Multitask Unified Model, is 1,000 times more powerful, understanding 75 languages in complex form. Being multimodal, MUM can understand text and images with the potential to be expanded to video and audio in the future.
In June we saw one of Google's spam updates, to remove spam listings from the SERPs but, most importantly, the first of the big core updates, this one being the June 2021 core update. When they announced the June core update Google said it was such a big update that their engineers had to roll it out in two parts so the digital world was to expect a July 2021 core update too. There was apparently a lot of volatility in SERPs recorded on the monitoring tools, but quality sites following SEO best practice saw no issues. Only one of our clients saw a traffic drop from the summer core updates but we were aware of their issue and helped implement a content strategy to stabilise and improve their traffic.
Core Web Vitals
Right in the middle of these two huge core updates was the Page Experience update, based upon the Core Web Vitals that Google had asked all webmasters to prepare for back in May 2020. Google was looking at the loading speed, interactivity and visual stability of individual web pages, all contributing to the users' experience of those pages. The core metrics are an integral part of many web analytical tools now, so website owners can provide suitable evidence to web developers and technical SEO experts to help improve their pages.
However, core web vitals, whilst important, are no substitute for quality content and stamping your expertise, authority and trust on your work. Remember to work on your E-A-T and learn your CWVs
Quantum Computing
Whilst not strictly a digital marketing topic just yet, nor even a household technology, quantum computing has made headlines this year as researchers and scientists have announced further breakthroughs.
Quantum computing requires less power, and is much faster at processing  calculations than existing computers. Just to give you an idea of how fast they are, in 2019 Google's Quantum AI team, located in NASA research premises since 2013,  made a calculation in just 4 minutes on their quantum device that would have allegedly taken the world's fastest supercomputer an estimated 10,000 years to calculate! [How did they figure that out? – Ed]
Yet to make waves in mainstream tasks, quantum computing's huge potential processing power means that incredibly complex calculations will be processed so much quicker, including the cracking of passwords! So expect to have to beef up your site and server security, but also look forward to improved Artificial Intelligence (AI) in digital marketing.
Search Intent
The concept of search intent has been around for a long time but it became increasingly prominent in 2021.
For may years now the best SEO practitioners have been conducting in-depth keyword research for all their clients. Ranking well for high volume keywords was always an admirable goal for gaining traffic. However, when bounce rates are high and dwell times low with equally uninspiring click through and conversion rates, a lot can be said for quality over quantity.
This is where the we've always tried to mine the most rewarding keywords and discover the search intent of users; why did they use that search term, what were exactly they looking for? Did your web page in the search results satisfy their query? Did you match their search intent?
Search intent became such a hot topic this year that it even made it into Brighton SEO for a series of sessions. The subject has hit the mainstream and everyday SEO is becoming ever more sophisticated. So search intent is now something new clients are asking about and we were always recognised for.
Local Search
Following on from search intent, local SEO has been another hot topic for a number of years but it's increasingly becoming a focus for many businesses.
The hottest talk in local search right now is clients' ability to check their keyword rankings not just on a national level but by regional and even city/town levels.
To cater for this demand in granular ranking data, the tools we use are increasingly offering more "bolt-ons" to provide local search results and rankings.
NFTs
Non-fungible tokens (NFTs) became massive in 2021. Backed by the blockchain and paid for using cryptocurrency, NFTs are the digital rights to "works of art".
The boom really started when artist Beeple's Everydays: The First 5,000 Days (2021) sold for $60 million at Christie's with $9 million worth of fees and charges. As the BBC's art editor Will Gompertz said that's a "lot of money for an encrypted JPEG".
Yet that wasn't the biggest sale – in December, an NFT was joint-purchased by around 30,000 investors for a massive sum of $91.8 million.
We've seen agencies sell NFTs for a share in their companies' profits but will NFTs still be popular in 2022 or will the bubble burst?
Meta, the new name for Facebook
The social media platform Facebook is still Facebook, but the parent company is now called Meta. Mark Zuckerberg changed the name of the mother company to reflect the name "metaverse", coined by Neal Stephenson in his book Snow Crash from published in 1992.
Since then advances in virtual reality (VR), aka Facebook's purchase of headset maker Oculus, have brought VR to homes for as little as £299.99 in the form of their Quest 3 models.
The metaverse is an alternative digital reality which has seen a "landgrab" since the announcement with individuals and businesses racing to stake their claim on tracts of virtual territory.
The Outlook for Digital in 2022?
As we continue to work from home, albeit part-time, buying and selling online continues to benefit us all, so usable websites and ecommerce SEO with online shopping strategies remain key.
Voice search may have not been as big as expected in 2021 so we expect no change in 2022, but AI will continue to make advances be they quantum or not – your searches will be ever better understood as the strides in natural language processing continue, so creating the content your users need will continue to be huge.
NFTs and crypto remain exciting and burgeoning aspects of digital's "wild west" with metaverses from Facebook, sorry, Meta and Microsoft at the forefront of this realm. Will we be conducting digital marketing in the metaverse for you?
2022 is going to be yet another fascinating year but, as always, we advise businesses to stick to what works best as well as maybe venturing out into new territories…
---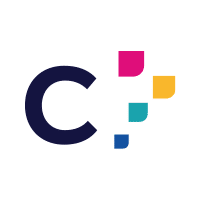 Benefit from digital marketing in 2022 and hire Clever Marketing. We are experts in web design, development, SEO, and PPC. We'll build you a website that gets you noticed, converts visits into leads and performs as your visitors expect a website should.
Call our expert team on 01276 402 381 or simply fill in the form and we'll be happy to discuss taking your web project to the next level and beyond.