With over 5 billion videos being watched per day on YouTube alone, it's clear that online video is exploding and shows no signs of slowing down.
This consumption number increases even further when you include video ready social media platforms such as Snapchat, Instagram, Facebook and the late "six second" Vine app.
The message is clear: Online video is here to stay and for businesses that means targeting potential customers with bespoke videos should be a no brainer.
Still not convinced? Let's take a closer look at some of the reasons why many businesses like yours are investing in their own videos for lead generation.
The online video statistics speak for themselves
One-third of shoppers will make a purchase after watching an online product video.
eBay report that adding videos to product descriptions increase sales by up to 35%.
More than 800 videos are shared on Twitter every minute.
Facebook reports over 100 million hours of video time per day.
Snapchat stories lead to 10 billion video views per day.
Snapchat video views have increased by 400% in 2017 over 2016.
With statistics like these and the prevalence of smart phones, tablets and other devices capable of displaying high-quality video on demand, it's clear that online video consumption is here to stay.
Videos are much more memorable than text and images alone
Humans remember 10% of what we read, 20% of what we hear, 30% of what we see and 50% of what we see and hear combined. This combination of text, images, sound and animation results in strong engagement from viewers.
For many people, it's far more enjoyable and easier to watch a video rather than reading a lengthy article on the same topic – especially on social media where 'scroll culture' is dominated by auto playing videos and eye catching visuals.
How can your business take advantage of video advertising?
A video can be used to showcase your products and services in a visually pleasing and eye catching way. If you get it right and offer something of interest or value, your videos have the potential to be watched and shared by many and potentially even go viral.
At Clever Marketing, we specialise in high-quality animation effects and can bring almost any concept to life. This can range from detailed renderings of your products to high-end animations that will excite and engage your target audience.
We can also coach you on the best way to make use of your video, from deciding who your target market is and how you can best position yourself to reach them with your own video advertisement.
---
Order your own bespoke video now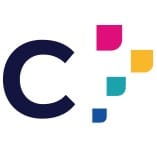 Give our friendly team in Berkshire, Hampshire and Surrey a call on 01276 534681 for a quick chat about your video advertising needs.
Alternatively, you can ping us an email at info@cleverm.co.uk. And if there's anything else we can do for you, take a look at our portfolio…
Statistics sourced from fortunelords.