Question: What is your website doing for you?
We asked a selection of small to medium businesses this question and the most common answer we received was… "Not very much".
For many businesses it was a case of rushing to get a site built and ensuring it was mobile-friendly, but not really having a solid idea of what to do with it after that.
Others had plenty of grand ideas for their website but lacked the time or expertise to actually put those ideas into practice.
The result? Little to no web traffic, declining search engine rankings and minimal calls and clicks.
Does this sound familiar to you? Then consider the next question…
What is the purpose of your website?
Your website needs to have a purpose and by purpose we mean it needs to offer a service, answer a question or provide some kind of useful information.
Without a purpose, your site has nothing of value to offer a searcher – which in turn means that search engines have no reason to rank it high within their indexes.
Put simply, you can't just build a website and then expect instant results. The magic only happens if you put the time and effort into making it happen.
If, like many other successful businesses, you don't have the time or technical expertise to focus on your website why not let Clever Marketing take care of it for you?
Take the hassle out of managing your website
Finding the time to write new content, monitor your website statistics, update software and still effectively run your business can be an impossible task.
Our team of digital experts have a wealth of experience managing client websites. So you can rest assured that your web presence is in good hands.
Take advantage of our digital marketing service and you will free yourself from the shackles of managing your website so you can better focus your efforts on growing your business.
Claim your free website audit
You could have the best website in the world. But if no one can find you then you may as well be invisible. This could be for any number of reasons and may only require a simple fix.
To help with this we offer a free website audit service that examines both your site security and performance. It covers issues such as how fast or slow your site is, whether you're adhering to best practice and what you need to do to fix your site. We also take a look at your Search Engine Optimisation (SEO) and suggest ways to improve.
Give us a call so that we can discuss auditing your website for you and be sure to read the article What an Automated Audit Won't Pick Up.
Does your website need a refresh?
A refresh of your site can make all the difference. Especially if it's been left to stagnate for some time now since it was built.
This could range from tweaking your existing design and adding responsiveness to a complete overall as part of a re-brand.
Whatever your needs, our Web Design Service is at your disposal. We will tailor designs for almost any business size, purpose and budget.
Take control of your online success today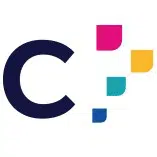 So, what is your website doing for you? Nothing?! Give our friendly team in Farnborough a call on 01276 402 381 for a quick chat.
Alternatively, you can fill in our easy contact form and request help with your website. Based in Hampshire, SEO, PPC and our CRO/UX expertise will help your website actually work for you.