Our design and digital marketing agency has been in business for about 15 years now, and our core team members have even greater experience in the industry. We have graphic designers each with over 30 years in the studio, print design experience dating back over 30 years, and digital skills like SEO, technical SEO, and web development, honed over 20 years in the trade.
Each of these traditional and digital disciplines has unique skillsets, learned from very specific career and field paths. Our designers have an eye for layout, which is useful for PPC too with landing page design. Our in-house SEO services are conducted by specialists with thesaurus-like minds, also crossing over into the content management and copywriting world. We have typography, data analysis, project management, and typesetting amongst our huge and varied skillsets.
Yet there is one single and hugely important factor that sets any business apart, and that is…
Attention to detail.
Here are several areas where attention to detail is a critical component of the digital marketing agency arena…
Brand Identity, Value and Consistency.
Branding is a huge subject in itself. A brand is about more than just a logo. Brand is about tone of voice, style, layout, and public perception, amongst numerous other factors. Attention to detail in a branding agency is vital.
Remember the time when Amazon launched a new icon for their app? The old stylised "A" logo was replaced by a brown box, blue parcel tape, and the curved arrow under the A-Z that represents a smile. Yet some members of the public took offence to the new app logo. Amazon changed the design addressing complaints that the logo resembled Adolf Hitler.
We picked up one client who had left their previous marketing agency because they didn't pay attention to the tiny details of the brand. We're talking correct capitalisation, correct colours, even the pronunciation of the brand name.
Agencies need to pay attention to all these details because, as minor as they appear, they are incredibly important in brand values and brand consistency.
Take the online marketplace eBay. Notice how the initial e is lower case whilst the B is capitalised? It's the same with iPhone, iOS, Microsoft, adidas; these brands all have specific capitalisations. We could talk about the fact that these names are proper nouns and that they do not require capitalisation, or that the logos are different from other official written usage. However, attention to detail is important to keep brands as clients happy, ensure brand consistency, and show our own attention as a professional marketing agency.
Spelling. Just spelling.
Beyond the brand identity, spelling is an incredibly important part of our agency's attention to detail. We're all everyday people here, with our own idiosyncrasies, and some of us are better at spelling than others. But human error is a factor in all walks of life, with copy writing being no exception. Spelling mistakes are a fact of life, even on high profile websites such as the BBC, or The Financial Times.
However, paying attention to the spelling of every word we write should be a continuous habit. Every email, every website, every single print publication in particular should be scrutinised and corrected during the creation process and on completion. There should be time set aside for quality assurance, to ensure that all spelling is correct.
An email cannot be corrected once it is sent, nor a post corrected on Twitter, or even the A4 brochure that was meticulously designed, written, and printed before being sent out to a mailing list of 50,000 recipients.
So remember to spell jubilee better than Del Boy, and if you're trying to impress the nation with your credentials, make sure you stick with the accepted way of writing the word "campaign", unlike Rishi Sunak's QR code.
Website Addresses, URLs, Links…
Our SEO department loves their copy to be free of spelling issues, but more than that, they're really hot on seeing that website addresses, URLs, and links are accurate.
They recently came to the rescue of a high-profile London business where the web design company had lost their stats in Google Search Console by using the wrong URL. By rebuilding the website and relaunching as http://domain.com rather than the secure and historically accurate https://www.domain.com, the client lost over a month's worth of data since their new website launched. (See also our article Signs that your web designer doesn't know SEO.)
Or how about another leading firm where, again, someone had changed the company's "team" section to "staff"? This led to hundreds of crawl errors in the website, reducing the site health, and driving crawlers to dead ends and 404 error pages. This isn't just about the experience of search engines' bots, but the user experience as well. Visitors aren't impressed when they're sent to "dead pages".
Of course, Clever Marketing's eagle-eyed SEO team spotted the reporting anomaly, and the multitude of redirections that were required in both these cases and rectified the problems straight away. Now both the clients' websites are 100% correct in those departments, but still have ongoing technical SEO issues that we are helping with.
Markup Language, Style, and Code
Websites are built on numerous technologies, from HyperText Markup Language (HTML) to Cascading Style Sheets (CSS), and Hypertext Pre-Processor (PHP).
Each of these is made up hundreds, sometime thousands of lines of characters, which, when interpreted by web browsers, like the one you're reading this on now,
If just one character is wrong, it can cause issues in how your website is displayed, everything from showing the wrong colours (white text on a white background looks "invisible" and may appear like a blank page) to taking your website offline.
The latter is an extreme example of what can happen if your web developers and content managers don't pay attention to detail, but we've seen both of these things happen, and everything in between, hence why we're urging caution.
Digital Marketing Campaigns
Another area where attention to detail is absolutely vital in the digital industry is in digital marketing campaigns themselves.
You have to know how to to use the tools, whether that's Analytics, Search Console, Tag Manager, or the Google Ads or Microsoft Advertising interface. Then, with an understanding of this vast array of useful platforms, you need to accurately execute your marketing activities.
To illustrate, our marketing agency was approached by a local business some years ago, asking for professional help with their Google Ads as they were called back then. Their PPC services provider had set up a series of campaigns that were not accurately targeted and this lack of attention to detail result in ads that should have targeted a 30-mile radius of the firm's locale being broadcast worldwide, wasting thousands of pounds of ad spend.
Luckily, Clever Marketing were on hand to rescue the account, and we have since managed many successful years of online advertising for the company. They now enjoy a constant stream of leads, with the business expanding, taking on more staff, and doubling their trade in the past couple of years. They now boast a turnover of over one million pounds per annum thanks to Clever Marketing's PPC and SEO expertise . That's the difference that attention to detail makes in digital marketing!
---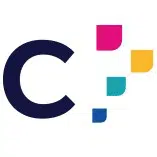 Whether it's a printed flyer, a digital brochure, SEO, PPC, or a full on website design, Clever Marketing are well-versed in the art of attention to detail.
If you'd like a website review or for us to evaluate an existing PPC campaign, let us know and we'll be happy to QA your campaigns. Call us on 01276 402 381 or complete the contact form.