Chatting with one of our graphic designers the other day, a question was asked:
"What is the most valuable tool you work with?"
Now that is a great question. In over thirty years working in design and digital, we've used everything from Notepad to Notepad++, Dreamweaver, Fireworks, Photoshop, FileZilla, Flash, Google Analytics, Google Search Console, Google Tag Manager, Microsoft Project, Active Collab, Visual Studio Code, MS Teams, Jira, Confluence, GitHub… So, let's see which is the one tool some of our team members can't live without.
Google Search Console
Paul Mackenzie Ross, Digital Marketing Manager.
Someone said that maybe it was SEMrush that was the most valuable tool in my vast toolset. That's true, I do spend most days in SEMrush, checking the site audit for issues and signs that our technical SEO work is making a positive difference, or avidly watching the position tracker to see that the fruits of our endeavours are reaping rewards for our clients.
If I didn't have SEMrush, which tool would be my favourite? Google Analytics is a daily, go to tool, so is GA4, which I'm constantly trying to keep up to speed with, even though it still feels like it's in beta. As for Google Sheets, I live in those spreadsheets every day but there's something more precious.
The tool I cannot live without is Google Search Console (GSC).
As an SEO practitioner, I absolutely must see the keyword data. I use GSC see if the keywords the client has chosen are performing, but also what the keyword variations are that actually drive traffic to their website. I can see which key phrases have delivered the expected, and even the unexpected results. I can see new longtail keywords, new search terms, queries, and questions from visitors that I can use to provide them with better results and more leads for our clients.
What's more, Search Console allows us to disavow links, submit XML sitemaps for Google to crawl, check the impressions, clicks, and ranking of keywords, and my favourite aspect is being able to see which keywords attracted clicks for which pages. The page crawl data is also a seemingly minor but important for our SEO services too.
Chrome & Firefox DevTools.
Brent Simpson, Web Developer.
Spending all day every day developing websites, Brent, our website developer, finds the Firefox DevTools to be the most important tool in his toolbox.
Both the Firefox and Chrome web browsers have their own built-in DevTools (development tools) and they're like a Swiss army knife for devs.
By right-clicking on a webpage in both browsers, a whole suite of invaluable tools is at one's disposal.
In Firefox there's the Page Inspector tool, for looking at the code, where you can see beautifully nested HTML code, scripts, CSS, and layouts. This is perfect for troubleshooting, inspecting the unfamiliar code of new clients' websites. There's also the Web Console, to see JavaScript messages, a JavaScript Debugger, Network Monitor, Performance Panel, Responsive Design Mode, etc.
Google's Chrome browser is very similar, with the well-known Google Lighthouse tool also built in. Lighthouse is an open-source, automated tool that measures web page quality, including Core Web Vitals, useful for the digital marketing team too, particular for technical SEO.
GA/GTM Debug.
Nico Gruber, PPC Manager.
Heading up our PPC services, Nico's top tool is the GA/GTM debug tool.
With his days spent managing all our customers' paid marketing campaigns, Nico manages campaigns in Google Ads, the Microsoft Advertising Network, LinkedIn ads, Facebook Ads, and Twitter Ads.
To help him implement the tags in clients' websites, he uses Google Tag Manager. Sometimes, with the sheer number of campaigns, tags, and websites, there's a lot of information in the data layer. The data layer is an object, in technical terms, like an unseen channel running alongside your web session, that passes information between tags.
As an example, where we embed HubSpot forms in our websites, we fire a tag through GTM when a form is submitted; the data is sent to Google Analytics, and the event is recorded as goal. Clients can see every time the HubSpot form data is sent, and this is measured in their Analytics reports.
Nico says the GA/GTM debug tool, an extension added to the Google Chrome browser, is the tool that helps him see and understand the data layer, allowing him to debug and provide a flawless execution of campaign goals.
Microsoft Office.
Harry Woodcock, Account Manager.
Our account manager, Harry, like all the team, is totally reliant on Microsoft Office, but uses it more than any of the rest of us. Whilst some of us are writing blog posts in Word, and creating presentations in PowerPoint, Harry is our marketing company's Office 365 wizard.
From organising the teams' workloads every day, with daily scrums in MS Teams, to constant communication and service to our clients via Outlook, Harry is totally reliant on Office.
He does love wireframing in Adobe XD, and analysing user experience using Hotjar to see heatmaps, but Harry's first love is definitely MS Office.
Adobe Creative Cloud
Colin Ainslie, Graphic Designer
Colin's essential tool is a toolbox in itself, as he's an Adobe Creative Cloud (Formerly Adobe Creative Suite) evangelist. Like Harry, he's a big fan of Adobe XD for all web design (and graphic design) concepts, because it's easy to share XD designs with the client.
Then there's InDesign for all our interactive digital brochures, and print layout.
Everyone knows Photoshop, and he still uses it, although it has been superseded by XD for website design and layouts.
Lightroom is great for colour enhancement and manipulating RAW photos, whilst Illustrator is his tool of choice for logo design and complex infographics. Aftereffects and Premier are used in our video production and for our social posts.
If Colin hadn't chosen Adobe Creative Suite, it would have been a Nikon SLR camera and a photo library.
Adobe Bridge
Andy Dowse, Graphic Designer
Like any good designer, Andy's days revolve around Adobe Creative Cloud.
If he was to pick out one tool from that Adobe suite, it would be Adobe Bridge. Not only does he use it as his "finder", but it's also a short cut to so many automated functions in many of the Creative Cloud apps.
When Andy has a batch of photos that need organising and colour correcting, it's straight into Adobe Bridge for him.
After he's finished preparing an image, he can place it straight into Animate, Illustrator or InDesign – all from Bridge.
To Summarise
As you can see our design and digital agency has some excellent tools ready to deploy on projects for clients, whether you choose us for SEO, PPC, graphic design or website development. We'll also admit that this isn't even the tip of the iceberg, there are so many other tools we've had to become experts in, we've not had time or space to list them all.
What this list does say about our team is that they're passionate and highly experienced professionals, all with their tools of choice, from the simple but powerful plugin to a whole suite of cloud-based apps.
When you take on Clever Marketing, securing our services on a digital retainer, your business benefits from our expertise in all this software, some of which we've ben using for over thirty years!
---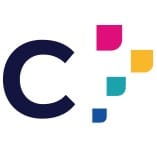 Our design and digital agency is ready to put all these tools to work for your business. When you secure our services, you're tapping in to a great pool of talent.
Discuss your next project with us by calling 01276 402 381 or complete the easy contact form.