One thing many businesses have found over the last few years is that customer budgets have tightened and more scrutiny is given to the price of products and services. We've seen a number of successful businesses responding to this change in the commercial landscape with a more flexible offering, one that appeals to different business budgets and cash flows. They recognise that not everyone may want to purchase a product or service in its entirety – say with all its add-on features, bells and whistles. You've probably come across this in the travel industry when you're presented with options to add car hire or a hotel stay on to a flight purchase. One example is the budget airline
Easyjet
who charge for a basic flight and then add on extra charges for additional bags, drinks etc. By providing different purchasing options to a customer, you can gain a competitive edge on those rivals who are sticking to a "one size fits all" range. One anecdote we've heard is from our Digital Marketing Manager who previously worked in the IT department for the global brand of a multinational corporation. When their team "sized up" jobs they would do it by "t-shirt sizes" – Small, medium or large. The criteria for their sizes were:
Small – An hour or two's work
Medium – up to four hours' work
Large – Four hours plus, up to a day or more
So this might give you an idea of what you can offer to suit different customer budgets. Whilst you don't want to overwhelm customers with numerous configurations, by creating a handful of simple and clearly defined package options you can capture the interest from a broader range of customers – albeit with different budgets. Here at Clever Marketing, the south east's number one design and digital marketing agency, we practice what we preach and offer a range of products and services dependent on customer budgets. From website hosting, with support and maintenance options, to
digital marketing retainers
, made up of modular SEO, PPC, and social media services, we can create small, medium, and large packages to suit your business' budget.
---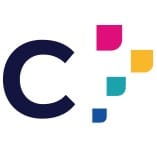 If you'd like more ideas on how to package and market your products and services to appeal to different customer budgets please do contact Surrey marketing agency Clever Marketing on
01276 402 381
 or email
info@cleverm.co.uk
We're
good at SEO
and offer hands-on
PPC management
plus we mix these up with your social media and traditional marketing channels.