For many businesses, their website is a key component of their marketing strategy. Websites command a sizeable chunk of the marketing budget and are a key force in attracting new business enquiries.
Therefore it makes sense to regularly test how visitors are engaging with your website – exploring its usability to see what is drawing in visitor attention and what is putting them off. Of course, the Google Analytics data which is freely available to businesses, can give a lot of valuable insight. But sometimes Analytics data only tells part of the story. So let's look at putting your website through its paces…
We've been helping a number of clients recently to improve their on-page conversion, or rather move more visitors from being simply passive viewers of a web page to interacting and (more importantly) activating its calls to action (CTAs).
A new breed of website analytics
In addition to Google Analytics we use other studies including heat maps and confetti mapping. These enable us to see how a web page is viewed through a potential customer's eyes. For example, heat maps show the warm vs cold areas of a web page in terms of where people look (or don't), where they click and where their mouse hovers. They also give an indication of which sources are providing a volume of good quality visitor traffic. The picture above shows a confetti map analysis of a home page showing visitor activity on different days of the week.
Simple corrective measures
This insight invariably signposts a number of simple corrective actions which can then get a web page working more effectively for you and delivering the results you want. For example, in some cases the studies have prompted:
Move or simplify key information to increase the instances of it being read.
Simplify the design if too many visuals and text are causing confusion.
Simplify or make Calls to Action (CTAs) clearer.
Bringing CTAs towards the top of the screen, rather than buried elsewhere.
Making the site more responsive to mobile or tablet browsing, if much of the visitor traffic stems from those devices.
Your website is a key facet of your digital marketing approach, so it's sensible to periodically put it through its paces. Evaluate just how well it is doing in channelling interest into enquiries. This tool in your marketing kitbag is one that will always need assessing and fine-tuning. Keeping your website in good order will continually attract good quality enquiries.
---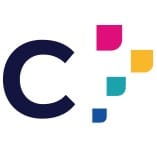 Do you need to evaluate how effective your website is? Get in touch with Clever Marketing, the Hampshire SEO and PPC consultants. We can run website audits to see how your site is really performing.
Call us now on 01276 402 381 or fill in our easy contact form.