Accelerated Mobile Pages (or AMP) is an open source project from Google, designed to make web page content load much faster on mobile devices. In essence, it's a slimmed-down version of HTML – a way of building web pages for static content that render quickly.
Simplified coding is required, there are certain HTML tags you can't use for example, and a streamlined version of CSS is essential. JavaScript is not permitted; instead, you're required to use a JavaScript library. This manages resource loading to provide you with custom tags and quick rendering.
The purpose of Accelerated Mobile Pages is to reduce the technology that would normally be used to create web pages, resulting in instant readability. AMP also makes web pages available from its own servers. The best option is to have two versions of your content pages – the original website version and the Google AMP version. No-one wants that mobile search experience where a website is frustratingly slow or doesn't load at all. AMP provides mobile users with an enriched experience. It's also a great way to ensure visitors remain on your site for longer, therefore increasing your lead potential.
(See more on the official AMP Project pages)
How can Accelerated Mobile Pages affect your SEO?
We all know speed is of the essence when it comes to SEO. But does AMP have an impact on your SEO? Well yes, it does. It can improve your exposure and visibility, which can result in SEO perks, and you're likely to see a spike in advertising click through rates. Here are a few of the ways AMP can have a positive effect on your SEO:
With Google's top news carousel powered by AMP content, and listed at the top of the SERPs, benefits can include increased visibility, a higher click through rate and greater authority. All of which are essential to building trust and generating leads. You may also see a higher ad click-through rate as mobile visitors are more likely to click on your Accelerated Mobile Pages.
Over time websites that don't implement AMP could rank lower in mobile search rankings than those that do. While it might not impact your mobile ranking directly, Google places a great deal of emphasis on mobile optimisation and the majority of visitors now access websites via a mobile device. Users are more likely to click on a page that has an AMP label too which can result in a higher click-through rate.
Advertising on AMP can greatly improve your performance. This is because they have more exposure on the carousel and therefore receive much higher views. Ads will also appear quicker due to the speed the content loads. Ads on AMP typically tend to look better and are more difficult to block as well.
---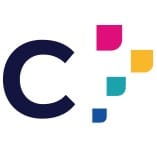 For more information on Google's Accelerated Mobile Pages (AMP), contact Berkshire, Hampshire and Surrey web agency Clever Marketing on 01276 402 381 or fill in our easy contact form.
If you need to check how mobile-friendly your website is, ask us about a website audit, we may be able to do this for free!