Many features go into creating the best landing page design. Once you know who your target audience is, planning what features you need to include for your landing page experience is very straightforward.
Of course, visitors to your website will vary but your objective is to appeal to the majority of those you want to attract. We all know a landing page must have enticing copy, attention-grabbing imagery and a strong call to action (CTA), but what are the essential characteristics you need to incorporate to be head and shoulders above your competition?
1. Headline
The most important feature of your landing page design is your headline. It's the first thing a visitor sees when they land on your website so it's essential you get it right. It must be short and attention grabbing while outlining the services you provide. Your subheading, on the other hand, can be more persuasive, encouraging visitors to remain on your website.
2. Landing Page Imagery
The imagery on your landing page must relate to the content, be large and of high-resolution quality.
If you're using photographs, make sure you opt for the best – source suitable stock images if your own are not impactful enough.
[Remember that large, hi-res images take longer to download so could slow down your page speed and thus affect your rankings and user experience – Ed]
3. Proposition
Conversion Rate Optimisation (CRO) starts here. Visitors to your site will want to find out about your business, more specifically how your business can benefit them. Think about the services or products you have on offer.
Make these easy to read and always ensure they are tailored to address prospective customers' challenges.
Test new content regularly to improve performance.
4. Navigation
The navigation on a landing page is just as important as the content. You want prospective clients to stay on your website rather than clicking away so it's all about making it easy for them.
Think about where they might head next after the landing page, consider the flow and ensure the navigation is logical. Essential information like a phone number and contact email address should be visible at all times.
5. Client testimonials
Having client testimonials accessible from your landing page is a great way to show trustworthiness. Prospective clients visiting your site will want reassurance from others that you do a great job.
Testimonials should be specific to the task at hand – ideally with a contact name, job title and visuals. Generic testimonials without all of the above tend to hold a lot less weight.
6. Contact details
The best landing pages have contact details available at all times, not just on the landing page but the rest of your website too. Ideally, you need your phone number, contact form and links to active social channels.
The job of your landing page is to make it easy for a prospective client to find all the information they need. Having contact details in full view at all times is a great way to maximise opportunities. Once you've fully matched user intent, you're making it easy for them to get in touch once they've made their decision to buy from you.
7. Call To Action (CTA)
A Call To Action (CTA) should also be easy to see (think about positioning, size and colour) with enticing copy to encourage visitors to take action. It forms an essential part of your landing page – the difference between leaving your site and finding out more. Part of a Conversion Rate Optimisation (CRO) process should be to test and track your proposition and calls to action. Try different messages to see which works best.
Continually seeing your landing page performance improve will make a world of difference to your business over time. You shouldn't create a landing page and leave it alone for several months – the goal here is to attract as many enquiries as possible from the same amount of visitors. Never settle for average performance!
Your website landing page is where you attract potential customers, encourage them to find out more about you with the ultimate result of winning business. But a powerful landing page is not enough on its own, it needs to be regularly updated to keep it fresh and generate the required interest levels. The best landing page examples constantly evolve!
---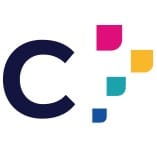 Landing page design forms part of our website design and graphic design offerings at Clever Marketing but, more importantly, have you also considered custom landing pages for your PPC campaigns?
Get in touch today to see how we can help you or call us on 01276 402 381 right now.