8 Steps to Increase Traffic to Your Website: Part Seven
Invest in paid search they say. Why? Well put it this way…
How are you doing organically? Is your business appearing at the top of the search results? Maybe there's a competitor who is bigger than you, has a bigger team or more financial clout and has a team of people working on their content strategy and doing hardcore SEO every day.
Whether you're a new or an established business, no matter how hard you try, you just need that extra little something to get more traffic, more enquiries, more leads, more sales…
So what's left in the bag? What else is there that you can do?
That's where Pay Per Click (PPC) comes into play, that paid search that you should consider investing in.
What is Paid Search?
When you can't get a decent ranking in the organic search pages you can turn to Pay Per Click (PPC) or paid search.
Here's an example…
We just Googled "solicitors in Hampshire".
What we call the "local pack" is the box at the top of the page showing the local search results. It's a map and a list of the top three results as selected by Google.
As we're currently conducting our search from a Farnborough IP address the local results are for two law firms in Fleet and a solicitors in Farnborough.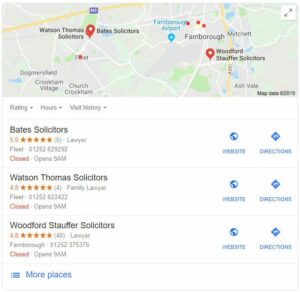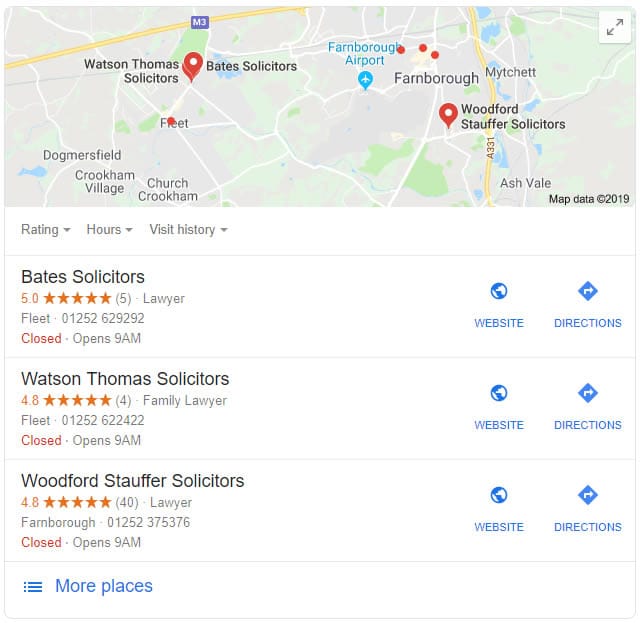 Then if you look below the local pack you'll see the traditional organic results, the hallowed "top ten" organic listings.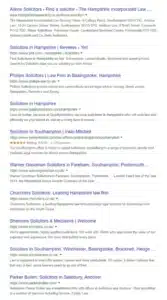 Look carefully at both sets of results and pay attention, we may be asking questions…
When we looked at this listing there was a result at the very top that was above the local SEO result and above the organic SEO listing…

This is the paid search result, the Pay Per Click result, the PPC ad. This firm is still in Hampshire but they are 15 miles away down the M3 motorway from where we're conducting our search. They're not in the local pack and they're not in the organic listing. So they've leapfrogged their competitors by paying for a position and will pay for any clicks too.
That's how paid search works. Try the same when you search for Solicitors in Guildford.
We got a similar result when we narrowed the search to just our own town. The results showed all the ultra-local law firms with nearby addresses but an out-of-town business had bid to get the coveted number one slot. Or "position zero" is another way of thinking about it (Above the number one organic spot).
So that just goes to prove that if you invest in paid search you can get your business listed above your competitors.
The Nuances of Investing in Paid Search
If you're new to PPC then you'll need to know this:
The Google Ads interface is a lot slicker than it used to be, but it can still be quite daunting. Don't allow yourself to be too overwhelmed by the dashboard, just focus on at least setting up one campaign to start with.
This should be your "brand campaign". This will be where you use your brand name in your paid ads. Even if you rank at the top of the organic results for your unique brand name the logic is that you will get another position and "dominate" the top of the Search Engine Results Pages (SERPs).
Another good reason for investing in a brand campaign is to actually protect your brand. What if your competitors are bidding on your name?
Remember when Samsung bid on users looking for the iPhone 6S back in 2015?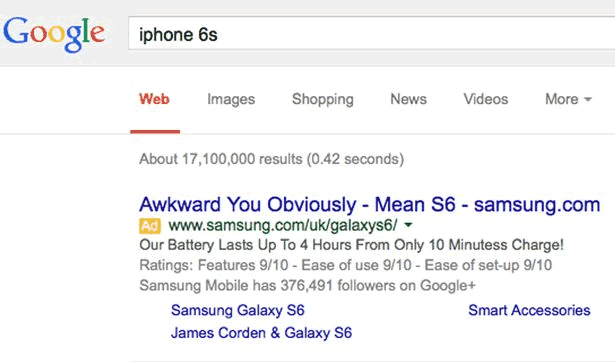 This was a blatant bid on Apple's brand term and it won a lot of attention, with the story of this buccaneering tactic even making it into the tabloid media.
But the point here is that you should, at the very least, always run a brand campaign.
Additionally, by being in Google Ads (Google AdWords as it was) you have access to their tools, particularly their keyword planning tools. This is where you want to enter your keywords and see forecasts for search volumes and bids.
Search volume is an estimate of how many monthly searches there are for your keyword term. High volumes of searches indicate a very popular but also maybe a very broad term. Low volumes obviously aren't as popular but you don't want to put effort into setting up campaigns and ads for little to no traffic. Or do you?
Then there are the bids. Popular terms may be expensive. Less popular terms should be cheaper. Broad and generic terms might not get you particularly relevant traffic. The art here is to do your keyword research, investigate volumes and bids and then work out how much it will cost you and whether it's worth running a PPC campaign.
Don't Mess Up Your PPC Campaigns
One thing we will say is that it can be so easy to make a mess of your paid search campaigns. Last year we were approached to fix a paid search account where the previous PPC manager didn't know what they were doing. They allowed clicks from the USA and India when their target market was England's home counties. The former PPC manager allowed bids all, day every day, all week and they didn't set a budget, so they ended up blowing thousands of pounds for very few leads, not even full conversions.
So watch what you're doing with PPC services and do your homework. Our own top two PPC experts have 24 years paid search experience between them and, whilst we can't expect you to match their lofty standards, you can learn a lot from them.
Stay on top of your PPC campaigns, every day if you can.
Manage your negative keywords.
Adjust your ads. Write new ads when you see good ads performing well and switch off poor performing ads.
Feel free to kill off campaigns where spend is high and clicks are low.
Experiment if you have some budget – take tentative steps to explore and spend more if you see positive results.
Do set budgets – and stay on top of accounts to ensure you're not spending more than your budget for certain bid strategies for instance.
Remember that some campaigns may be "limited by budget" and, if these campaigns are doing well, they will do better of you spend more.
This is a very brief overview of getting into paid search campaigns. But there is so much more. Go ahead and get your feet wet and if you need expert advice or help with PPC management and PPC services, let us know.
---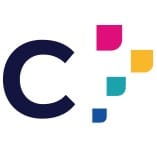 Clever Marketing are a Berkshire, Surrey & Hampshire PPC agency managing a variety of PPC accounts for clients locally, nationally and internationally. We pride ourselves on our passionate and results-driven philosophy, giving you our full attention and total success from PPC.
We encourage you to invest in paid search so you can drive traffic and generate leads from your website. However, if you do need our PPC consultancy services then call us on 01276 402 381 or fill in our contact form.