8 Steps to Increase Traffic to Your Website: Part Two
The foundation of all web searches is… keywords.
How did you reach this page? If you came through organic search, which keywords were you searching for? keywords or analyse your keywords? Maybe something else?
There are so many potential keywords that can rank well in the search engines and attract traffic to your site, and the subject of keyword analysis is an artform in its own right.
It is also the bedrock and the basis for your organic traffic.
So before you progress any further with trying to increase traffic to your website it's worth sitting down and auditing your website to see which keywords your website is being found for.
Google Analytics
If you read the first part of this series, Have the Right Analytical Tools, then you should have Google Analytics installed on your website (Other analytics & stats tools are available).
Logging in to the Analytics interface you'll see a wealth of options to view the data for your website, but the most important one here is:
Acquisition > All Traffic > Channels
Then you want to focus on your Organic Search traffic.
Analytics tells you what percentage of your traffic is coming through organic search against all your other channels, such as direct traffic (people typing your URL into the web browser's address bar), referrals (links from other websites, forum…), PPC (Google Ads, Bing Ads…) and social (LinkedIn, Twitter, Facebook etc.)
However… there is ONE small problem. Google hides organic search terms from Analytics when users are logged in to their Google account. This affords a level of privacy to users, but hides that valuable keyword data from webmasters, website owners, and marketers – the very people who need this information.
You'll see organic search keywords but may notice that as much as 98% is "Not Provided".
But don't panic.
Google Analytics has so many useful applications that you can see which are your most popular pages, how users travel through the website, where they enter, where they leave, how long they spent on certain pages and so on. This is a veritable goldmine of information for you, but there is that limited keyword data.
Take what you can out of Analytics then move on to the next tool…
Google Search Console
Formerly called Google Webmaster Tools, Google Search Console gives you all the keyword data that you need from the Google Search Engine.
You can look back as far as 16 months and see:
Which keywords get you the most clicks,
Which keywords get you impressions in search,
What the Click Through Rate is and,
Your keyword ranking.
Export this data to a CSV file and import in to Excel or output to Google Sheets,  and then you can analyse your keyword data to your heart's content.
Real World Keyword Data
Now this is the most important and most overlooked aspect of keyword research –  Some very detached "SEO experts" will only look at the online data. But you must look at the real world keyword data before you go any further.
Who are you?
What do you do?
The answer to the first question is your name. Your brand. There may be different versions, just like we are Clever Marketing, Clever Marketing Ltd and Clever Marketing Limited. We are also found for Clever Marketing agency, Clever Marketing Farnborough, and so on. So you can see that brand is incredibly important for getting you that relevant traffic.
Also bear in mind that you may have competitors with similar names – where do they rank? Above you? Do searchers confuse them with you?
And what do you do?

Widgets? Great. Purple widgets? Even better. Organic purple widgets? That's more like it. Ethically-sourced organic widgets? That's good.
Website Keyword Data
Now, looking at your Google Analytics and Google Search Console data, what does that tell you? Are people finding your brand? Do people even know about your brand? Or are people looking for and finding your site for products? Maybe it's a bit of both?
What we find in keyword data analysis is that very often our new client's websites have been built to look good but they don't always perform well in search.
This poor search performance is often due to a failure to optimise your site and include your correct keywords.
If you're selling the most innovative, ethically-sourced, organic purple widgets, then how will anybody find you if you only ever say the word widget?
Compare Real World and Online Keywords
Now that you have your real world list of keywords and the things that you do, compare that to your digital data.
What does that Google Search Console data say?
If your website data does not align with your real world keywords then you've got a problem.
Once again, don't panic.
In Search Console you may not be getting clicks for your keywords, but are they at least appearing in search? Are you getting impressions for those keywords?
If you are getting impressions for your keywords but no clicks then look at your rankings next.
How far off the coveted first page of Google are you? Are you just bubbling under the top ten rankings or are you out by a country mile?
If you're not far off, in "striking distance" of the top page, then you can focus on these keywords to try and get better rankings for them. If you're way off, then you've got a lot more work cut out for you.
If you are neither getting clicks nor even any impressions for your keywords then you really need to look at your plan immediately.
The most pertinent question is – do you even have the content on your website that includes your keywords?
This is where your offline and online worlds meet, and it's now critical that you analyse your keywords in both spheres. Because, if you're optimising for the wrong keywords then you'll not get relevant traffic. Your bounce rates will be massive and the search engines will take this into account. Why would they show your results in the search pages if your visitors don't like what they see when they get there?
---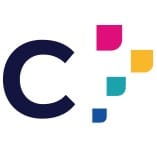 If you need help to analyse your keywords and conduct keyword research, let us know. Clever Marketing are a premier Hampshire  digital agency with many years of deep keyword research experience and the results to show for it too.
Call us on 01276 402 381 or complete our easy contact form and we will analyse your keywords with you, ready to go into a new digital strategy that will catch attention, get traffic and generate leads.