8 Steps to Increase Traffic to Your Website: Part Eight
Get Social is the last step in increasing traffic to your website.
You've done everything you can from installing all the right tools, doing your keyword research, auditing, refreshing or rebuilding your website, reviewing your content strategy and doing your Search Engine Optimisation (SEO) and your Pay Per Click (PPC).
Yet, whether you're a new or an established business, no matter how hard you try you just need that extra little something to get more traffic, more enquiries, more leads, more sales…
Web 2.0
Web two point oh. Web two zero. However you say it, this was a turning point for the world wide web. Because once upon a time, websites were boring. you had a Flash intro splash page (Remember them?) and web pages with some images and text. That was it. No interaction, no nothing. Just static web pages.
But when Web 2.0 came about, extra dimensions were added to websites. For instance – blogging, user generated content and that all important social media.
The web became a much livelier, much more dynamic place. And social media was a big part of this.
Nowadays you just can't get away from it. Social media is here to stay.
Donald Trump is infamous for his daily Twitter rants. Facebook is regularly in the news as privacy concerns put Mark Zuckerburg in front of panels of concerned officials. LinkedIn was brought by Microsoft… so you know that social media is big news.
So How Do I Get Social for My Business?
Well, as long as you've followed all the other steps in this guide to increase traffic, you should have everything in place to fly on social media.
The biggest focus here is driving traffic to your website. And if you've optimised your landing pages to convert that new traffic then you should see an increase in leads and ultimately sales/conversions.
But first, ask yourself this… where are your audience in the social media world?
If you're a B2C business then your potential customers might be members of the general public. Twitter and Facebook are good grounds for getting your message in front of everyday people. We recently grew a Facebook following of a consumer lifestyle product from zero to nearly 4,000 followers in a very short space of time. Primarily a brand awareness social media campaign, we generated sales off the back of this work too.
For our B2B clients, Twitter and Facebook have certainly played their part but we've found LinkedIn a happy hunting ground. With the demographic controls in the platform, we've managed to focus our clients' campaigns by getting them right in front of the specific audience – by job title, industry, by region… You can even specific schools and qualifications to really drill down to a fine target audience.
So select the platform(s) where your audience are and start posting.
If you're not sure which channels to use then may you should set them all up and experiment. Post the same content on each social channel at the same time and monitor the stats to see what works best. It may be worth keeping a presence anyway, so keep your activity optimal so that you're not wasting any time on channels that don't convert.
But What Should I Post?
That very much depends on what you do.
Do you run brand awareness posts to spread the word and get your name out there?
Informational posts on your products or services? What's new and innovative and how does it benefit your audience? Got a video for them or a whitepaper download? Post links to those on social media.
You can post industry updates and keep your audience abreast of what's happening in your wider world. What's the latest industry development that you'll soon be incorporating into your own products and services?
Entertaining posts are welcome sometimes, if that fits your business' character. This all ties in with your corporate identity, so be careful and post thinks that will add to your brand.
Does your website have content that will benefit from popular hashtags? Is there something beneficial that can be tagged with #MondayMotivation or #WednesdayWisdom?
And remember to join in and promote your favourite followers – with a #FollowFriday tag – you may be thanked for that and gratitude adds to your brand.
How about sharing other people's content? Sharing is caring as the saying goes. There's karma in there that when you share others share your content too.
---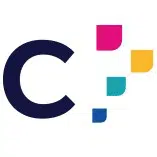 Social media is easy to use but can also be a bit of a "time suck". If you need professional social media management then do let us know; we're happy to provide our extensive social media consultancy services.
Call us on 01276 534 680 or complete the simple contact form.